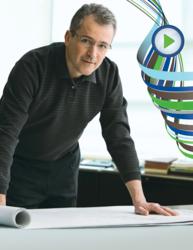 "Our entire team is dedicated to making sure our customers' projects are completed with the right enclosure at the right time."
Minneapolis, MN (PRWEB) May 17, 2012
Pentair Technical Products introduces Excelerate, a new way of doing business with the industry-leading enclosure solutions provider, Hoffman™. Hoffman is pleased to offer customers the broadest choice set in product solutions and industry-leading service, including increased access, effective tools and faster turnaround to meet customers' project requirements.
Excelerate is an end-to-end engagement with customers, making it easy for them to find the solutions for all their design needs, small or large, simple or complex with Hoffman's commitment to deliver the right enclosure at the right time—every time to customers. Hoffman's Excelerate offers over 12,000 standard products immediately available through their extensive distribution network. In addition, customers have the flexibility to modify a standard product via the Design Your Standard solution to meet unique project requirements. And for more complex projects, Hoffman's Engineered Solutions gives customers access to total product customization.
Hoffman's commitment to its customers extends far beyond its products and includes powerful tools that make choosing, designing and ordering enclosures simple and easy. Customers can count on superior service and access at every step in the process, increasing efficiency and convenience. Hoffman helps customers build their business and satisfy their clients' requirements every time, on time. With Hoffman's new "e-Select" tool, design engineers and channel partners can find enclosure solutions for their applications in just a few clicks.
"We are thrilled to unveil this new approach with our customers," said Phil Pejovich, President of Pentair Technical Products. "Design engineers everywhere will now be able to get the industry's best products faster than ever before. Our entire team is dedicated to making sure our customers' projects are completed with the right enclosure at the right time."
For more information about Excelerate, visit http://www.hoffmanonline.com/excelerate or call 800.827.3291.
About Pentair Technical Products
Pentair Technical Products, a Pentair global business unit, is a leading provider of worldwide product and service solutions for enclosing, protecting and cooling electrical and electronic systems. Its industry-leading brands—Hoffman™, Schroff™ and McLean™ Cooling Technology—provide a broad variety of standard, modified and engineered solutions to the commercial, communications, energy, general electronics, industrial, infrastructure, medical and security and defense markets.
For more information, visit http://www.hoffmanonline.com or contact Pentair Technical Products at 2100 Hoffman Way, Minneapolis, MN 55303
About Pentair, Inc.
Pentair (http://www.pentair.com) is a global diversified industrial company headquartered in Minneapolis, Minnesota. Its Water Group is a global leader in providing innovative products and systems used worldwide in the movement, treatment, storage and enjoyment of water. Pentair's Technical Products Group is a leader in global enclosures and thermal management markets, designing and manufacturing thermal management products and standard, modified, and custom enclosures that protect sensitive electronics and the people that use them. With 2012 revenues of $3.0 billion, Pentair employs over 15,000 people worldwide.
Media Contact: Kelley Schreiber (Next Communications). Phone: 952-934-8220. Email: kelleys(at)nextcom(dot)com.