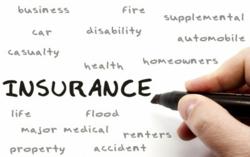 Insurance that provides Assurance...
Anchorage, Alaska (PRWEB) May 30, 2012
Term.org is an online car insurance website that has been helping car owners make smart insurance decisions since 2002. They are celebrating the 10th Year Anniversary for Term.org. They are proud to be a part of the Term.org team. Their designers, bloggers, and management have done an excellent job these past ten years of the company's life. They are appreciative of their work in bringing term.org to where it is now.
When Term.org was founded in 2002, their original goal was to just provide auto insurance, http://carinsurance.term.org. Since then they have expanded their goal, and are now providing service in life insurance, health insurance, and also home insurance. Their goals do not stop there though. Recent plans are to carry out an insurance blog community in order to provide important information to their customers. This will be implemented in 2013.
Term.org has several slogans including "Insurance that provides Assurance", and "Providing Top Quality Assurance." These slogans have become a theme at Term.org and helped in shaping the business as it grew from small room in the basement of a law office to a nationwide service. "It hasn't been an easy road to get to where we are now. It has been quite the exciting and emotional road," said the regional manger for Term.org.
The headquarters of Term.org is recently stationed in Anchorage, Alaska. It has always had high reviews from its happy customers. "Term.org is a great site, it has helped me lower my insurance costs, and I highly recommend it to anyone that is looking to save some money."
Steve the CEO and director of carinsurance.term.org recently said, "I can hardly believe that it has been ten years since we started Term.org. I am excited for what the future holds. I see the company just growing from here. With all of the support we have from our friends, family, and beloved customers, term.org will be looking at doubling its size in the next six months. It is an exciting time for us."
Join them in the celebration. Follow them on twitter, Google+, Facebook, Pintrest, and the list goes on. Do not forget to also visit their website. Read insurance advice from everyday mom's to medical doctors. While you are there, use the tool to get better quotes on current insurance plans. They have conveniently supplied a quote finder that can assist people in finding and comparing insurance quotes from close by providers. Once again, join them and help them grow into a bigger and badder service to meet others needs.