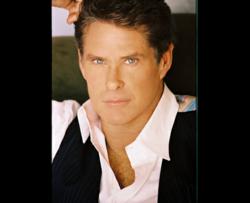 San Diego, CA (PRWEB) May 16, 2012
Premier Entertainment and Productions, Inc. officially announces the launch of 15minutesNOW, a dynamic website where performers will have an opportunity to be seen, compete, and ultimately fulfill their dreams through the ultimate judges – a world of viewers that are rewarded for voting.
Providing worldwide exposure for countless performers who strive to be seen and discovered by a mass-audience, 15minutesNOW.com blends the best of YouTube with American Idol, The Voice, Star Search, So You Think You Can Dance, Last Comic Standing and more.
Performer videos chosen to compete in the daily Music Category contest will be introduced by American actor, singer, producer and businessman David Hasselhoff. "We are excited to align our company with David Hasselhoff who shares our vision to discover and help talented performers," says Premier Entertainment and Productions CEO Edward "Foster" Pleickhardt. "It is our mission to help performers with their dreams, so we created 15minutesNOW.com. Global icon David Hasselhoff will help us create exposure for the next generation of talent."
For those interested in learning more about 15minutesNOW.com and to upload videos, visit http://www.15minutesNOW.com.
About Premier Entertainment and Productions, Inc.
Premier Entertainment and Productions, Inc. was formed in June of 2011 with a team of highly-qualified executives and strong advisers. The executives and advisers have key strategic ties to recognized names in the entertainment industry. http://www.15minutesNOW.com