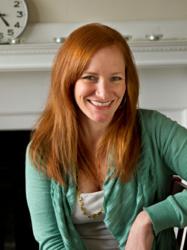 "We're just recommending that people treat sunscreen like brushing their teeth or using deodorant."
– Sumaira Aasi, MD, director of Mohs & dermatologic surgery, Stanford Hospital & Clinics
Stanford, CA (PRWEB) May 17, 2012
To support Skin Cancer Awareness Month in May, one patient who at just age 32 was diagnosed with melanoma, the leading cause of skin cancer deaths, is sharing her story to remind others of the dangers of regular exposure to the sun.
Even with sunscreen, fair-skinned Kelly Bathgate would get sunburned, sometimes weekly. By the time she was 24, Bathgate started going for annual and then half-yearly skin examinations. When Bathgate moved to the Bay Area and fell a bit behind on her checkups, a friend noticed that a spot her dermatologist had been watching for a couple of years had in just a few months changed markedly. Bathgate quickly called for an exam, which revealed that the spot was melanoma.
That's when Bathgate called Stanford Hospital & Clinics and found Sumaira Aasi, MD, director of Mohs and dermatologic surgery at the Stanford Medicine Outpatient Center in Redwood City. Aasi was not surprised to see melanoma in someone as young as Bathgate.
"You don't think of a younger person getting cancer, any kind of cancer, but we are seeing an increased incidence of skin cancer in adolescents and young adults, especially in people with fair skin who've spent time in the sun," she said.
According to the Skin Cancer Foundation, skin cancer is the most common form of cancer in the United States. More than 3.5 million skin cancers in over 2 million people are diagnosed annually. One in five Americans will develop some form of skin cancer in the course of a lifetime.
When tanning salons become commonplace, starting in the 1980s, skin cancer rates for younger women began to climb. In the last 30 years, the number of women under age 40 diagnosed with melanoma has risen 150 percent, those diagnosed with the most common type of skin cancer (basal cell carcinoma), has more than doubled and the incidence of the second most common type (squamous cell carcinoma) in that age group has increased 225 percent.
Aasi was able to remove Bathgate's melanoma and confirmed that, fortunately, it was a very superficial cancer, caught early enough to greatly reduce its risk of recurrence. "Kelly was the perfect patient because she pursued treatment, and we caught her melanoma in the earliest phase possible," Aasi said.
If melanoma is diagnosed and treated early, it is almost always curable, but if it is not, the cancer can spread quickly to other parts of the body, where it becomes difficult to treat and can be fatal. While melanoma represents just 4 percent of all skin cancers, it accounts for 75 percent of deaths from skin cancer. The American Cancer Society estimates that this year there will be 131,810 new cases and 9,180 deaths from melanoma in the United States.
Sun exposure, and particularly the kind that produces sunburn, remains the single most predictive risk factor for development of skin cancer, which may explain why, as Aasi put it, "dermatologists are very passionate about skin cancer because it is one of the few cancers that is preventable." Researchers have also found that the number of sunburns over a lifetime increases the risk of melanoma.
While people with darker skin can get skin cancer, Aasi said, the risk is higher for people with fair skin. Making changes, she said, doesn't require extreme measures. "We're not asking people to get on a treadmill or not eat their favorite foods," she said. "We're just recommending that people treat sunscreen like brushing their teeth or using deodorant; don't leave the house without it no matter what the weather is like."
And using sunscreen works: Recently, researchers at the Queensland Institute of Medical Research released the results of a study published in the Journal of Clinical Oncology in which they followed 1,800 patients for over 10 years and found that those who used sunscreen on their faces, ears and tops of hands once daily reduced their rate of melanoma by 50 percent compared with those who used sunscreen on a discretionary basis.
Bathgate is still working through what happened. "It's been interesting to get such a diagnosis and then have it be gone within a month," she said. "But more than anything, I just feel incredibly lucky." She has begun to be more careful, making small but important changes. "I'll be wearing SPF 45 or 50 instead of 15 or 25, and I'm definitely putting it on every single time I leave my house—not just on my face, but on all exposed skin."
"I think my generation is probably a lot more conscious of all the health risks," she said, "certainly more than my parents' generation was, and of course more than their parents' generation before. Still, especially at this age, skin cancer is one of those things that you hear about happening but don't think about it happening to you."
For more information about skin cancer care at Stanford, visit http://stanfordhospital.org/melanoma or call 650.498.6000.
About Stanford Hospital & Clinics
Stanford Hospital & Clinics is dedicated to providing leading edge and coordinated care to each and every patient. It is internationally renowned for expertise in areas such as cancer treatment, neuroscience, surgery, cardiovascular medicine and organ transplant, as well as for translating medical breakthroughs into patient care. Throughout its history, Stanford has been at the forefront of discovery and innovation, as researchers and clinicians work together to improve health on a global level. U.S. News & World Report features Stanford on its prestigious list of "Americas Best Hospitals" and ranks the hospital No. 1 in the San Jose Metropolitan area. Stanford Hospital & Clinics: Healing humanity through science and compassion, one patient at a time. For more information, visit stanfordhospital.org/ [http://www.stanfordhospital.org __title__ ].