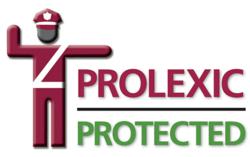 "Launching DDoS attacks for politically and ideologically motivated purposes is not new, but is increasing in frequency," said Neal Quinn, chief operating officer at Prolexic.
Hollywood, Florida USA (PRWEB) May 16, 2012
Prolexic, the global leader in Distributed Denial of Service (DDoS) protection services, announced today that it mitigated an application layer (Layer 7) attack on behalf of VirtualRoad.org (http://www.virtualroad.org). This web hosting company based in Scandinavia provides a safe web presence for global, independent news media and human rights organizations that are denied freedom of expression in their home countries.
Unlike more common bandwidth floods aimed at the network (Layer 3) or transportation (Layer 4) layers, application layer (Layer 7) attacks can be structured to overload specific elements of an application server infrastructure. Even simple attacks – for example those targeting login pages with random user IDs and passwords, or repetitive random "searches" on dynamic web sites – can critically overload CPUs and databases.
One of VirtualRoad.org's independent news media clients in Asia recently came under a complex Layer 7 GET flood attack. VirtualRoad.org's DDoS mitigation team routed the client's traffic to Prolexic's 500 Gbps cloud-based mitigation platform.
Prolexic's Security Operations Center (SOC) quickly determined the type of attack and discovered that it was launched through a large multi-hop proxy network in order to mask the attackers' source IP address. In minutes, Prolexic mitigated an attack that could have brought the site down for many days or weeks.
"Launching DDoS attacks for politically and ideologically motivated purposes is not new, but is increasing in frequency," said Neal Quinn, chief operating officer at Prolexic. "This illustrates the ubiquity of DDoS and that targets are no longer limited to high profile commercial web sites."
VirtualRoad.org offers DDoS mitigation services as a core part of its standard and customized packages of web hosting services. As part of an agreement with Prolexic, VirtualRoad.org can leverage resources at Prolexic's SOC to mitigate large and complex attacks that are beyond the capacity and capabilities of its own network and technicians.
"The collaboration between VirtualRoad.org and Prolexic works extremely well because we can leverage Prolexic's proven experience in protecting large enterprises against DDoS attacks to give our social justice clients more peace of mind," said Thomas Hughes, director, Media Frontiers, the parent company of VirtualRoad.org. "Our partnership with Prolexic is now a crucial element of our mitigation services, and thanks to Prolexic's proven expertise, our clients can continue their freedom of expression without disruption, even in an increasingly hostile web environment."
To learn more, read the full case study at http://www.prolexic.com/virtualroad.
About Prolexic
Prolexic is the world's largest, most trusted Distributed Denial of Service (DDoS) mitigation provider. Able to absorb the largest and most complex attacks ever launched, Prolexic restores mission-critical Internet-facing infrastructures for global enterprises and government agencies within minutes. Ten of the world's largest banks and the leading companies in e-Commerce, SaaS, payment processing, travel/hospitality, gaming and other at-risk industries rely on Prolexic to protect their businesses. Founded in 2003 as the world's first in- the-cloud DDoS mitigation platform, Prolexic is headquartered in Hollywood, Florida and has scrubbing centers located in the Americas, Europe and Asia. To learn more about how Prolexic can stop DDoS attacks and protect your business, please visit http://www.prolexic.com, follow us on LinkedIn, Facebook and Google+ or follow @Prolexic on Twitter.
###
Contact:
Michael E. Donner
SVP, Chief Marketing Officer
Prolexic
media(at)prolexic(dot)com
+1 (954) 620 6017