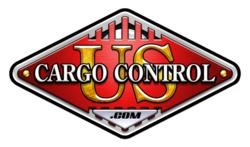 The moving box kits are what our customers are requesting, so that was a priority in determining the new product selection." -Sarah Barron, Merchandising Team Lead, US Cargo Control
Urbana, Iowa (PRWEB) May 16, 2012
May is National Moving Month and US Cargo Control has added to its selection of moving boxes and packing supplies to meet the increase in demand.
New items include moving box kits, which consist of an assortment of moving boxes in four different sizes; and two- and three-pack bundles of their popular flat screen TV moving boxes.
US Cargo Control's Merchandising Team Leader, Sarah Barron, says the demand for quality moving supplies has been steadily increasing over the past few years, and bundles of boxes are becoming one of the most requested items.
"The moving box kits are what our customers are requesting, so that was a priority in determining the new product selection," said Barron. Regarding the flat screen television boxes, Barron added: "The majority of customers have different sizes of televisions, so offering a multi-pack of different sizes of flat screen TV boxes just made sense."
Barron said the company also increased the sizes of their standard small, medium, large and extra large moving boxes to offer customers more for their money. The boxes for moving are also sold in multipacks for convenience and value.
US Cargo Control is an e-commerce business specializing in a variety of cargo control products. In addition to moving supplies, the company also sells E-track straps and tie downs, flatbed trailer equipment, lifting slings, rigging supplies, webbing, and vehicle safety supplies.
As with the addition of the new moving box products, the company's merchandise offerings are largely based on customer feedback, said Barron. In fact, US Cargo Control was recently named a Preferred Vendor by the national moving company TWO MEN AND A TRUCK®, based on their responsiveness in offering professional moving supplies the franchise owners were requesting.
Barron says partnering with a major player in the moving industry has been both an honor and a learning experience. "In speaking with these larger moving companies, we're able to get some real insight into the trends in moving supplies; we try our best to offer just what they're looking for," said Barron.
The company also recently rolled out new models of hand trucks and 4-wheel dollies in response to feedback from professional movers, including a mover grade 4-wheel H-dolly with a capacity of 800 lbs.
About US Cargo Control
US Cargo Control was founded in 2005, offering products for the trucking, hauling, rigging, lifting and moving supply businesses through its US Cargo Control.com website. The company quickly expanded its brand portfolio to include additional web properties under the Clickstop company name, including EcoFoil.com, SpaceSavers.com and BellyBling.net. For more information visit clickstop.com.