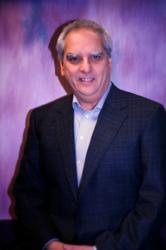 LANAP is the only FDA cleared laser technology for treating gum disease.
Washington, DC (PRWEB) May 15, 2012
Dr. Steven N. Rice is offering the newly FDA cleared LANAP protocol to patients with moderate to severe periodontal disease who require periodontal disease treatment. The new treatment is a minimally invasive procedure that is a technologically advanced alternative to the traditional gum surgery that is performed with a scalpel. Patients in Rockville, Maryland will be able to receive this advanced gum disease treatment at the Advanced Laser Gum Surgery Institute of Washington.
As a Board Certified Periodontist, Dr. Steven N. Rice knows that millions of people suffer from gum disease, yet relatively few of them seek treatment. Most people don't realize that periodontal disease can lead to many more serious health problems including diabetes, pancreatic cancer, and heart disease. People who receive gum disease treatment are taking a step that is very beneficial to their overall health. However, traditional methods of periodontal disease treatment have required that the gum tissue be cut down and then sutured back together. For patients who did not want to undergo that type of surgery, having the affected teeth extracted and getting dental implants was the only alternative.
New technology has made treating periodontal disease a much less painful process with the advent of the LANAP procedure. Using a specialized laser, Dr. Rice is able to kill and remove the bacteria lurking within the pockets of the gums while healthy tissue is unaffected. This means that the gums do not need to be cut down in order to remove the bacteria. In addition, the gums are stimulated to re-attach to the tooth while the bone is stimulated to help it regenerate around the root of the tooth.
LANAP is the only FDA cleared laser technology for treating gum disease. Patients who undergo this treatment experience a reduction in bleeding and feel little or no discomfort during the treatment. For additional information on the LANAP procedure, please visit http://www.advancedgumsurgery.com.
About the Doctor
Dr. Steven N. Rice, a Board Certified Periodontist in Washington, D.C., is a Diplomate of the American Board of Periodontology and has been a leader and innovator in Implant Dentistry since 1986. After receiving a Doctor of Dental Surgery degree from the University Of Maryland School Of Dentistry, Dr. Rice continued his education as a General Practice Resident in the United States Army. He received his training in periodontics at the Medical College of Georgia and has been in private practice in the Washington metropolitan area since 1981. Dr. Rice has an office located at 1801 Rockville Pike, Suite #101, Rockville, Maryland 20852, and can be reached by phone at (240) 747-7355.