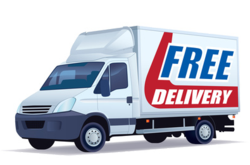 We wanted to do something that would help lessen the worries associated with this purchase
Incline Village, NV (PRWEB) May 17, 2012
There's an old saying that "there's no such thing as a free lunch." Well the Charles C Harmon Co LLC isn't offering a free lunch but they have announced a "Free Shipping until Memorial Day" promotion to help people save money for a summer vacation.
Chuck Harmon, Managing CEO, commented "The reality is that we're living in tough economic times. Shipping is very expensive so we want to offer people a chance to save that money and put it toward a nice summer vacation, a Memorial Day weekend getaway or, maybe, something they've been putting off buying because they don't have the money to buy it and a new mattress at the same time."
"Buying a memory foam mattress is a major investment, in our health, that comes up every ten to fifteen years, so people who are finding that their mattress needs to be replaced during more difficult times like this can take advantage of the savings that this free shipping offer affords. We wanted to do something that would help lessen the worries associated with this purchase."
He went on to say that because of oil prices rising so high in recent times, shipping costs are becoming a major part of any purchase we make. That cost is passed along to the consumer no matter whether they buy from an online merchant or a local retailer.
Offering free shipping is a way to pass along several hundred dollars to customers to help defray the cost of a new memory foam mattress. Some of the giant online retailers offer free shipping so this special offer is a smaller merchants way of saying they can compete in that arena.
The Charles C Harmon Co LLC has made a video available on their home page at http://memory-foam-mattress-store.com or call toll free 888-822-3410 for more information on the details of this offer.