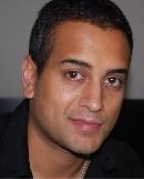 We have found a way to cull the Twittersphere and extract the travel deals consumers are interested in from the millions of conversations that are happening everyday
New York, NY (PRWEB) May 17, 2012
ExpertFlyer.com®, the premier online air travel information tool, which now offers its award-winning Seat Alerts® feature free to all travelers, recently went One-on-One with TripTwit Founder and CEO, Naveen Thattil, to learn how the company uses its unique technology to find great travel deals from the millions of Tweets sent each day.
TripTwit is an ideal solution for consumers who want to travel, but wait for great deals to preferred destinations before booking their trip. TripTwit's technology allows the company to grab breaking deals from a wide variety of sources, such as airlines and hotels, but also lesser-known sources, like tourism boards and travel agents. Before TripTwit, the only way for consumers to find these deals was to follow and monitor thousands of Twitter feeds themselves.
Travelers can create up to 20 alerts based on criteria, such as specific destinations, city of origin, and preferred brands, including hotels, car rentals, restaurants, and other customized search parameters. TripTwit will only send consumers travel deals that match their alerts and consolidate them into one nightly email to avoid "mailbox overload." In many instances, consumers who receive travel deals via TripTwit are the first to know and can take advantage of special offers before they are sold out. For example, the Japanese Tourism Board posted a once in a lifetime deal to attract tourism after the tsunami; $780 for a round-trip flight and 4-night hotel stay in Tokyo. TripTwit users found out about the offer two full days before the offer was published in a national daily newspaper, at which point the offer was sold out.
"We have found a way to cull the Twittersphere and extract the travel deals consumers are interested in from the millions of conversations that are happening everyday," explains Naveen Thattil. "There is so much information getting pushed through to consumers that it is difficult to search for the things that interest them in terms of travel deals and destinations. We simply take the time and frustration completely out of the equation."
"TripTwit is another example of how technology continues to help consumers and business travelers sift through the cloud of information available today and filter the information down to what is truly important to specific individuals or groups," explains Chris Lopinto, President and co-founder of ExpertFlyer.com. "Saving time and frustration while providing a valuable service targeted at specific customer needs is essential in today's information overload world, and is the cornerstone of TripTwit and ExpertFlyer's existence."
To read the entire interview with Naveen Thattil at TripTwit, please visit ExpertFlyer's blog.
About TripTwit
TripTwit's powerful search technology searches millions of tweets each day to find breaking travel deals. TripTwit was created by Naveen Thattil, an internet veteran with over 12 years of experience in the design, development and marketing of web applications. Some of his past clients include Microsoft, Verizon, American Airlines, USA Today, Kia, Johnson & Johnson, L'Oreal and the United States Department of Defense. TripTwit is a startup headquartered in NYC.
About ExpertFlyer.com
Each month, ExpertFlyer's One-on-One blog goes face-to-face with the travel industry's leading decision makers to discuss and address topics relevant to many of today's business and frequent travelers.
ExpertFlyer.com was conceived and created by an eclectic team consisting of a veteran elite tier frequent flyer, an airline captain and corporate travel manager, and information technology professionals to deliver a 24/7 real time powerful air travel information service. The company provides its subscribers and corporate travel managers alike with a complete, concise and efficient way to access the ever-changing details of worldwide air travel information. For more information, please visit http://www.expertflyer.com.