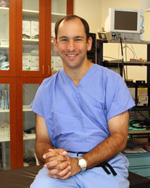 We are seeing favoritism towards silicone because it tends to produce a more natural appearance.
Atlanta, GA (PRWEB) May 30, 2012
In the 1990s, silicone implants were reported as harmful in the case that they ruptured within the breasts. As modern technology shifted into the 21st century and assessments were thoroughly pursued, data now confirm that silicone implants are no longer a safety hazard. Dr. Mark Deutsch, board certified Atlanta plastic surgeon in Atlanta, Georgia, reports that while saline and silicone implants are both safe, the majority of his patients choose silicone over saline.
"Silicone implants are just as safe as saline implants," says Dr. Deutsch. "The only difference between the two is form and texture. When choosing between saline and silicone, the decision is purely based on aesthetics. However, we are seeing favoritism towards silicone because it tends to produce a more natural appearance."
Saline implants are made up of a saline solution whereas silicone implants are a gel that resembles fat; this is a big reason why more women prefer silicone over saline. "People typically prefer silicone implants because while they are more expensive than saline, they are thicker and create a more natural look. The end result? Confidence in most cases," reports Dr. Deutsch.
Breast implants, or breast augmentations, are most commonly performed in women who either want a larger cup size or have lost shape and breast projection post-pregnancy. During the procedure, an incision is made either at the lower border of the areola or above the natural fold under the breast where the implant is inserted. The process is considered outpatient surgery and generally lasts an hour under anesthesia. The recovery period is one of the most appealing aspects of the surgery; while heavy lifting and exercising isn't recommended until about 4 weeks following the surgery, everyday routines can be resumed once the patient feels comfortable and stops taking the prescription narcotics. Patients must wear a post-operative bra the first week and can shower about 2 days after the surgery.
Dr. Deutsch has in-depth consultations with his patients to make them fully aware of all benefits and risks of the surgery. He has encountered many patients who have misconceptions about the procedure, such as the belief that breast implants cause cancer. There is currently no correlation between breast implants and breast cancer and women should still receive their annual breast exams after the surgery. New mothers are still able to nurse after having the surgery and the implants generally last up to 15 years.
Perimeter Plastic Surgery offers the most up-to-date plastic surgery techniques with the most advanced technological equipment. If you want to learn more about Atlanta plastic surgery, visit the physical locations at 980 Johnson Ferry Rd. Ste. 880 in Atlanta, Georgia or 1267 Hwy 54 West, Suite 5300 in Fayetteville, Georgia. You can also call 770-461-4824 or visit the website: http://www.perimeterplasticsurgery.com