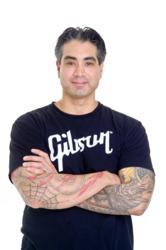 From your first lesson, I will have you playing. And, I will inspire you to keep on playing. The guitar is not an easy instrument to play; but if you aspire to be an accomplished player; I can get you there.
Fort Lauderdale, FL (PRWEB) May 16, 2012
Studying music has been shown to help students with patterns, advanced thinking, and mathematics. The journal Neurological Research studied 200+ 2nd-graders using music lesson and newly-designed math software to show improved math skills. This group scored 27% higher on math exams than kids who used only the math software.
Larger studies only back these findings. Analyzing US Department of Education data on 25,000+ secondary school students, researchers found that students who stayed regularly involved with music demonstrated "significantly higher levels of mathematics proficiency by grade 12." Impressively, this trend was evident independent of household income levels. In other words, music lessons have the potential to help even the poorest students improve their chances at school, and in securing employment.
For high school students with aspirations of college, these studies are particularly relevant. Students who studied music did significantly higher on the SAT: students taking music lessons scored 57 points higher on the verbal and 41 points higher on the math portion of the SAT—according to the College Entrance Examination Board.
All of these studies support one common theme: the earlier, the better, when it comes to music education. A NYC DOE study showed that "students who participated in arts programs in selected elementary and middle schools in New York City showed significant increases in self-esteem and thinking skills." Increased confidence correlates to better learners.
Dyce's Fort Lauderdale guitar lessons for high school students can be purchased directly by students, or as a gift from their loved ones. Absolute beginners are encouraged: Dyce's impactful, easy-to-understand teaching style focuses on getting students to play great-sounding grooves from lesson #1.
This Fort Lauderdale guitar teacher provides lessons at his state-of the-art studio in Fort Lauderdale, convenient to Miami, Weston, Parkland and Fort Lauderdale, and online—across the globe—via Skype. Dyce Kimura is a top-flight musician, and Fort Lauderdale guitar instructor. Furthermore, Dyce is hip to all of the latest music & technology trends, breaking artists, and contemporary gear. (Before Dyce began teaching full-time, he was an in-demand session player in Miami's competitive studio scene, recording with scores of hip-hop, rock, blues and Christian artists—and is a nationally-recognized blues guitar authority.)
For Dyce's Skype Blues Guitar Lessons contact him online. For more information on, or giving the gift of Fort Lauderdale guitar lessons for your college student, contact Dyce at (786) 457-3687 today