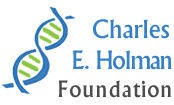 This study puts the final nail in the coffin of delusional disease that these patients have been labeled with
Austin, TX (PRWEB) May 16, 2012
The controversial illness known as Morgellons disease has a physiological basis, according to a new research report, "Morgellons Disease: A Chemical and Light Microscopic Study," published in the Journal of Clinical and Experimental Dermatology Research.
Recently, veterinary microbiologist Marianne J. Middelveen from Calgary, Alberta, Canada and internist Raphael B. Stricker, MD published a study documenting similarities between Morgellons disease and a veterinary illness known as bovine digital dermatitis (BDD) that causes lameness, decreased milk production, weight loss, and skin lesions near the hooves of affected cattle. That study revealed that the unusual fibers seen in the animal disease were similar to those seen in and under the skin of people worldwide who suffer from Morgellons disease. A new study confirms that Morgellons disease is not a delusional illness, as some in the medical community maintain.
The latest findings confirmed that fibers from both bovine and human samples were similar in formation at the cellular level and had the chemical and physical properties of keratin. The keratin composition of filaments from humans was confirmed by immunohistological staining with antibodies specific for human keratins. Fibers from human patients were found to be biological in origin and are produced by keratinocytes in epithelial and follicular tissues. The findings are consistent with the 2012 Center for Disease Control publication stating that over 80% of non-biopsy material taken from patients had a protein composition.
"This study puts the final nail in the coffin of delusional disease that these patients have been labeled with," stated Dr. Stricker. "It proves that Morgellons disease is a physiologic illness. From here on, scientists will be able to move forward in finding a cause and a cure."
Co-author Stricker, a renowned Morgellons expert, has treated hundreds of people with this disease at his San Francisco, CA-based practice. Principal author, Middelveen, is credited with finding the connection between the two diseases. After noticing that the filaments found on cattle showed striking similarities to those found on Morgellons patients, Middelveen contacted Dr. Stricker. Their joint research identified many common features concerning clinical and epidemiological similarities.
The Charles E. Holman Foundation is a 501(c) (3) nonprofit organization committed to advocacy and philanthropy in the fight against Morgellons Disease. The foundation was named for Charles E. Holman, a pioneer in the fight against Morgellons disease. The Charles E. Holman Foundation is based in Austin, Texas and is lead by Executive Director, Cindy Casey Holman.
For further information or to read the study, visit the website at http://www.thecehf.org.
# # #