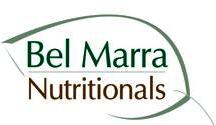 There has been previous research showing that people who don't follow a regular sleep pattern are much more sensitive to pain.
Toronto, ON (PRWEB) May 18, 2012
Bel Marra Health, well known for offering high-quality, specially formulated vitamins and nutritional supplements, supports a recent study that shows people who dwell on pain symptoms are more likely to experience them.
For the study, researchers out of John Hopkins recruited 214 people with myofascial temporomandibular disorder, which is serious facial and jaw pain and many healthcare practitioners believe the ailment to be stress-related in nature.
The average participant was a white female, with an average age of 34 years, and underwent a dental exam to confirm the ailment, then filled out questionnaires assessing a number of criteria. The criteria included sleep quality, depression, pain levels and emotional responses to pain.
They were then asked to admit whether or not they have a habit of blowing their pain levels out of proportion. Researchers found a direct correlation between negative thinking about pain and poor sleep, as well as with worse pain in the TMD patients.
Leader of the study that was published in the journal Pain, Luis F. Buenaver, Ph.D., says, "We have found that people who ruminate about their pain and have more negative thoughts about their pain don't sleep as well, and the result is they feel more pain," "If cognitive behavioral therapy can help people change the way they think about their pain, they might end that vicious cycle and feel better without sleeping pills or pain medicine."
The study concluded that one of the major neurological pathways linking thoughts about pain to increased pain levels through lack of sleep. What is also interesting to note is that 80 percent of people with chronic or sharp pain experience poor quality of sleep, and this isn't the first study of its kind.
CEO of Bel Marra Health Jim Chiang chimed in saying, "There has been previous research showing that people who don't follow a regular sleep pattern are much more sensitive to pain. So it makes sense that those who focus frequently on their pain and think more negatively about it report more intense pain levels."
(SOURCE: "John Hopkins Medicine", Change in Attitude May Ease Chronic Pain By Aiding Sleep, Study Suggests April 26, 2012)
Bel Marra Health, as the distributor of Sleep Sure Plus, offers high-quality vitamins and nutritional supplements in formulations designed to address specific health concerns. All ingredients are backed with scientific evidence. Every product is tested for safety, quality, and purity at every stage of the manufacturing process. Furthermore, Bel Marra Health products are produced only in Health Canada approved facilities, going that extra mile to ensure our health conscious customers are getting top quality products. For more information on Bel Marra Nutritionals visit http://www.belmarrahealth.com or call 1-866-531-0466.
Bel Marra Nutritionals, Inc.
100-7000 Pine Valley
Woodbridge, ON L4L 4Y8
pr(at)belmarrahealth(dot)com
866-531-0466
http://www.belmarrahealth.com