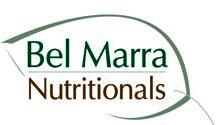 Spokesperson for Bel Marra Health, Dr. Victor Marchione says, "A vaccine that aims to improve the T-cell response will help to provide lasting immunity against multiple strains of influenza, including the seasonal flu, avian flu and swine flu."
Toronto, ON (PRWEB) May 19, 2012
Bel Marra Health, well known for offering high-quality, specially formulated vitamins and nutritional supplements, supports recent research by the Centers for Disease Control and Prevention on a universal influenza vaccine.
In a new study published in Nature Medicine researchers found that infecting 41 healthy volunteers with the different strains of the influenza virus resulted in differing severity of illness.
They found that individuals who had a higher level of a specific type of white blood cell as part of their immune system were less likely to develop a serious illness after being infected with the virus. Based on the results of this study, the researchers hope to copy the natural immune system response that helps with influenza resistance that was seen in some of the participants. The way in which they hope to do this is to develop a vaccine that boosts the level of a particular type of T-cell of the immune system.
Spokesperson for Bel Marra Health, Dr. Victor Marchione says, "A vaccine that aims to improve the T-cell response will help to provide lasting immunity against multiple strains of influenza, including the seasonal flu, avian flu and swine flu."
Currently, scientists are worried that the H5N1 avian (bird) strain could mutate and begin to spread from human to human which could potentially cause an influenza pandemic. Distinguishing between the cold and flu is necessary because the complications that arise from the cold and flu can be drastically different.
CEO of Bel Marra Health Jim Chiang understands the importance saying, "Further research is warranted in this area to support the finding from this study and help to develop a suitable universal vaccine to protect our society."
According to the Centers for Disease Control and Prevention (CDC), bacterial infections can occur in combination with influenza. Additionally, bacterial infections can occur after influenza. An example of one of the serious bacterial infections that can accompany influenza is Staphylococcus aureus (Staph.)
Currently, the CDC is working with public health authorities to monitor and investigate bacterial infections that occur concurrently or shortly after influenza infection. The CDC continues to state that the best way to prevent influenza and possible bacterial infection complications is to get a yearly influenza vaccination.
The recent research looks promising for the development of a universal vaccine against multiple strains of influenza.
(SOURCE: "Centers for Disease Control and Prevention", CDC Confirms Typical Human Influenza A H3N2 Virus in Maryland Cluster, May 2012)
Bel Marra Health, as the distributor of Immune Strong, offers high-quality vitamins and nutritional supplements in formulations designed to address specific health concerns. All ingredients are backed with scientific evidence. Every product is tested for safety, quality, and purity at every stage of the manufacturing process. Furthermore, Bel Marra Health products are produced only in Health Canada approved facilities, going that extra mile to ensure our health conscious customers are getting top quality products. For more information on Bel Marra Nutritionals visit http://www.belmarrahealth.com or call 1-866-531-0466.
Bel Marra Nutritionals, Inc.
100-7000 Pine Valley
Woodbridge, ON L4L 4Y8
pr(at)belmarrahealth(dot)com
866-531-0466
http://www.belmarrahealth.com