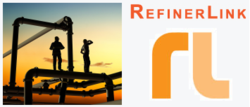 Pride in offering unique quality refining content
New Orleans, LA (PRWEB) May 16, 2012
Unlike other oil industry services, RefinerLink operates with a staff of young professional talent that keeps the beat with advancing mainstream technology. While majority of the oil refining industry stagnates in years past, the RefinerLink team constantly evolves content delivery on the social network to optimize user interface.
Content surely is king, but delivery of said content is queen. Beyond the use of traditional web analytics tools, RefinerLink has also deployed the use of heatmapping to understand user visual patterns on the website.
The heatmap approach isn't novel, but it is necessary when a large generation gap exists between content users and content developers. We all recognize that the oil industry has the most bimodal distribution of age demographics. The transition of knowledge between retiring boomers and sprouting xyz-ers stands out as the largest challenge that this industry faces.
RefinerLink seeks to close this gap by facilitating knowledge transfer and storage on a clean and intuitive user platform. By constantly monitoring user activity, the RL team maximizes the quality of user experience and content delivery.
All of the tech savvy logistics aside, RefinerLink takes significant pride in offering unique quality content about all aspects of the refining business. RL seeks to establish itself as a knowledge portal for the entire industry, and strong technical content remains key. By providing features such as discussion forums, news updates, blog content, talent management tools, and networking platforms, RefinerLink maintains focus on becoming the go-to refining industry site.
About RefinerLink:
Headquartered in New Orleans, LA, RefinerLink was created to unite the downstream oil community in ways that can accelerate growth and improvement in the overall industry. From news and industry event listings, to job postings, blogs, employee surveys, and community forums, RefinerLink offers a one-stop shop for Refiners around the world to connect and efficiently leverage communal knowledge.
For more information on RefinerLink, visit: http://RefinerLink.com