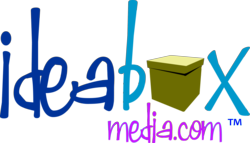 Turning Ideas into Web Solutions, One Business At A Time
Louisville, Kentucky (PRWEB) May 16, 2012
The Second Annual Medical Legal Symposium is taking place in Louisville, Kentucky and will be held on May 17th, 2012. The symposium will give attendees the opportunity to take their business to the next level by learning and listening to renowned speakers such as James Mathis, Dr. Patrick Lowe, Dr. Matthew DeGaetano, Josh Elder, Dmitriy Pisarev, and Brian Jambor with Idea Box Media. There will also be great networking opportunities with the over 150 guests from all over the country.
Joshua Elder, President and Founder of Idea Box Media, will be speaking at the symposium being held on May 17, 2012. Josh will be teaching entrepreneurs and business owners in attendance how to elegantly turn their business into an automated, money-making machine, by using creative lead generation tactics, internet marketing, and essentially leveraging their websites in a way that works for them, and not against them. He is going to be providing the audience with the necessary tools to uncover the typical grey areas of web solutions by showing them how to keep their finger on the pulse of their business.
This symposium is also a great way to earn ethics and CLE credits; 2 Hours in Ethics, 6 Hours of CLE Credits for Attorneys, 6 Hours of CLE Credits for Paralegals.
Some of the other topics that will be discussed during the symposium are: Learn about History of Insurance Claim Practices, Finding Objective Evidence in Injuries, Colossus and Other Claims Software and Attorney Ethics.
Another helpful business tool that will be provided is the chance to receive best practice information on growing your business with marketing, social media, lead generation, and business automation.
Martha Appelhans
info (at) IdeaBoxMedia (dot) com
847-693-7751
http://www.IdeaBoxMedia.com
"We Support The H.O.M.E. Foundation"
About The H.O.M.E. Foundation:
The Helping Others Means Everything, or The H.O.M.E. Foundation, is a not-for-profit organization dedicated to helping our Family of Charities. Frankie Verdugo, President of The HOME Foundation, wants to help as many worthy charities as possible as they struggle during these tough economic times. Frankie Verdugo helps raise funds through luxury dream home raffles, home giveaways, prizes, and high profile celebrity events in Hollywood... "Our mission is to help charities reach their fundraising goals and to bring awareness to their praiseworthy causes." Please visit our 2012 Dream Home Raffle Giveaway at: http://www.HOMEFoundationRaffle.com and http://www.facebook.com/HOMEFoundationRaffle.