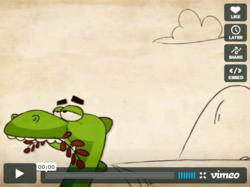 Cebu, CEB (PRWEB) May 17, 2012
Keeko, a free social media exchange community, unveils its latest video to help users understand how the service works and how users can take advantage of the platform. The video which can be seen on the Keeko homepage briefly explains how straightforward and easy the social media tool works.
"We want to present Keeko as a fun and exciting social media exchange community," says Business Development - Managing Director, Jonathan Kennedy, "so, what better way to do that than present the service in a creative and entertaining manner in less than two minutes time."
"Videos can be very engaging. Our latest video can help us effectively get our message across users and online businesses," Managing Director, JP Bisson, adds. "With the new video, we are expecting a significant increase in the number of our community users."
As of press time, the social media community has over thirty-six thousand users.
Formerly called Koaky, Keeko is an online service that offers users free Facebook fans, likes, and Twitter followers. A great platform to help businesses build online presence and boost online marketing efforts, Keeko eliminates time-consuming and strenuous manual following on social media networks. Simply by redeeming accumulated points gained through site usage, users can have people following their networks in no time.
Join this exclusive community Keeko. Visit their website at http://www.keeko.com to start getting more fans, followers and likes.
About
Keeko is a wholly owned company by Clicking Labs. With dedication and perseverance they were able to bring together a diverse team of web professionals to provide internet businesses with creative web marketing strategies. Founded in Ottawa, Canada, the company has expanded operations to Cebu, Philippines in early 2011 to better serve its clients.