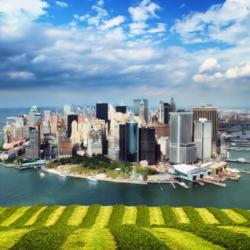 One question that many people setting up an offshore company will need to know is what level of control do they mean?
(PRWEB UK) 17 May 2012
Offshore formations 247 have introduced a new guide that explores the need for a new offshore company to be able to show that the management and control of their offshore company is overseas which is crucial in ensuring that the company is non resident (and therefore exempt from UK tax on overseas income and capital gains). The guide explains that actually achieving this can be less than straightforward. Showing that the management and control of the company is actually overseas is essentially a question of fact so HM Revenue Customs / the Commissioners will look at where in actual fact the company is controlled from. One question that many people setting up offshore companies will need to know is what level of control do they mean?
The guide explains that HM Revenue Customs split a company's management into three different levels: Level 1 includes the shop floor management that can include a supervisor or manager. Level 2 will be the head office or the place where the executives and senior managers are. Level 3 is referred to by HM Revenue Customs as the 'central policy core of the whole enterprise'. This is where the long term strategy and operations are governed from. This could be active or a passive body. There will often be no clearly definable split between the three levels. The guide explains that when offshore companies are looking to establish the central management and control overseas it's the level 3 "top level" management that is of key concern.
The guide provides some great advice on how to establish level 3 management overseas. The usual practice now is for executive directors to actually exercise some element of control. A common scenario is to use nominee directors based overseas to act as the board. The guide continues to explain that there is however no written law that the board of directors represents the level 3 management. Business owners who live and work in the UK but actually directed the overseas nominee directors would represent the level 3 management in the company. The board would need to actually have independent authority and actually exercise it on occasion (even if it was passive for long periods).
The guide is another excellent addition to the article resource library available online at offshore formations 247. Businesses or individuals wishing to set up an offshore company can get instant access to several useful articles and rich sources of information covering every topic associated to the incorporation and trading of offshore companies. The resource of online articles covers many areas of offshore incorporation from income tax avoidance rules, establishing a trade overseas, pros and cons of using an offshore holding company to what is involved in migrating a company overseas as well many other important areas.
Offshore formations 247 are a specialist company formation agent. Having set up in excess of 100,000 companies overseas, they have a great wealth of knowledge and expertise in company incorporation. They currently set up offshore companies in 24 jurisdictions and with such a deep knowledge base, customers be sure that they have the best and most experienced company formation agent at their disposable. They can set up Offshore Companies from as little as £349 and within 24 hours for some jurisdictions.
To read the article in full visit Offshore Company - establishing the central management and control overseas