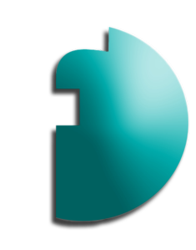 The new member of the team will bring a fresh approach to our work ethic and attack our business development with a new sense of urgency and enthusiasm
Wakefield, West Yorkshire (PRWEB) May 19, 2012
Fellows and Associates, a firm which specialises in the recruitment of IP professionals, have grown their team once more with the addition of a new Recruitment Consultant. The firm has recently enjoyed the success of expansion with Sienna Johal joining as a Researcher in February 2012 and have been on the look-out for a new member for the team since March 2012. The role is in place to help grow the achievements and future of the company and also build upon the work already completed by former Consultant for Fellows and Associates, Emma van Opstal.
A graduate in Communication Studies from the University of Leeds, Phillipa Field joined the firm in May 2012 and is already excited about her future. "I am thrilled for the opportunity to work within such an interesting and varied role, where I can not only be challenged on a daily basis but can also actively contribute my own ideas and vision towards the future. I am aware that there is much to learn but I welcome the challenge and am looking forward to a successful career with Fellows and Associates." Phillipa will be an integral part of the team for recruitment within the IP sector and will also drive business development within new and existing areas of interest.
One area of new business that Phillipa will be focussing on is the development of Fellows and Associates within the corporate sector across Europe. This is an area that the team at Fellows and Associates are extremely keen on exploring, as they believe there is huge scope for business development and follows the route that the firm want to lend more time to in the future.
Pete Fellows, Director at Fellows and Associates, has commented on the recent addition to the team: "We have been actively looking for a new member for the team who can bring a fresh approach to our work ethic and attack our business development with a new sense of urgency and enthusiasm. I am hopeful that Phillipa will provide this for the firm and am looking forward to seeing her develop as a Consultant at Fellows and Associates."
About Fellows and Associates
Fellows and Associates recruit Patent Attorneys, Trade Mark Attorneys, IP Lawyers and other Intellectual Property professionals worldwide. The firm offers a diverse range of recruitment services including search, advertised selection and managed campaigns. Its newly launched consultancy division 'Fellows Business Consulting' offers targeted strategic advice to firms within the Intellectual Property sector worldwide. See fellowsandassociates.com for more or phone +44 207 903 5019.