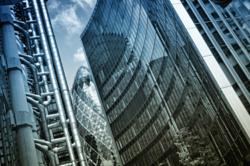 There are several forms that form part of the company formation process
(PRWEB UK) 17 May 2012
Company formations 247 have introduced a new guide to the forms used in the company formation process. For any individual wishing to incorporate a limited company, there are several forms that are necessary in order to set up a new company correctly. The guide is an excellent reference point for individuals that are setting up a company formation for the very first time or for those who have set up a company previously but need a refresher on the forms that need to be completed as part of the company formation process. The guide provides the basic requirements of Companies House and explains what each form is for and why it forms part of the company formation process.
The guide covers the main forms that are form 10, memorandum of association, articles of association and form 12. The guide explains that form 10 basically contains the details regarding the company's directors and its secretary. It also lists the registered address of the company's office. Each and every officer in the company must provide certain details within the document as well. Some of those details include their occupation, their date of birth, and a detailed listing of any previous directorships they have undertaken.
The guide provides a detailed account of each form ensuring that beginners to the company formation process are completely aware of the importance of each form an its standing in the company incorporation process.
Form 10 serves multiple different purposes and must be filed with Companies House when incorporating a limited company. Every company officer, including its secretary, is required to fill out their portion of the form with the relevant information. Each person must also sign the copy of Form 10 that is to be filed with Companies House. It is important, too, that the date of signing is mentioned within this form. It will not be possible to proceed until this document is sufficiently filled out and properly filed.
The guide has been provided by company formations 247 and has been added to the resource library that is currently available at http://www.companyformations247.co.uk. There are many useful resources available that provide informative information on various aspects of the company formation process. Company Formations 247 are an experienced company formations agent that has the proud reputation of having incorporated in excess of 100,000 companies.
Whether customers decide to employ their services, company formations 247 have provided an excellent knowledge base that is available free on their website. With important articles covering topics such as buying a company, company house registration, registration of limited company or naming a company, the knowledge base is a rich source of information. You can access the guide here. Guide to Company formation forms.