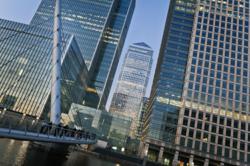 The benefit of purchasing a ready made company formation is that they provide a past company history
(PRWEB UK) 17 May 2012
Company formations 247 are specialised company formation agents who have incorporated in excess of 100,000 companies. In addition to the setting up of new companies, company formations 247 also offer a range of ready made company formations. For those looking to start a new company, there are several packages that are available with the company incorporation process completed in some cases in less than 24 hours.
In addition to a new company set up, ready made company formation and aged companies are also available at company formations 247. These are suitable for clients looking for a company with some past history to make it more viable. The benefit of purchasing a ready made company formation is that they provide a few months' or a few years' existence. Another benefit is that the company seems more prestigious which can be important when it comes to trading internationally. The company registration of a ready made company formation provides a company that has a detailed history and has all filings thoroughly completed. As these companies are already in existence, a company number is available immediately for use. All such companies offered by company formation 247 are supplied with a Certificate of Non-Trading. This protects the clients from the danger of any unknown liabilities.
Company Formations also offer A Limited Liability company formation that provides individuals who own the entity all the benefits of operating as a partnership but with the protection of limited liability. It is the LLP that is responsible for any debts and not the partners. LLP formations have the flexibility of a partnership, thereby making them a favoured choice of professional firms such as solicitors and accountants. Other professionals including chartered surveyors, architects and dentists may also benefit from Limited Liability company formation.
As part of one of the longest established and largest UK company registration agents, Company Formations 247 specialise in providing company formation, administration and information services. Whether starting a new company or looking to purchase a ready made company, their experienced team are available to help at any stage of the incorporation process. The online ordering system allows customers to complete the company process online. Ready Made companies are available at company formations 247 and for further details, visit the full guide at ready made company formation