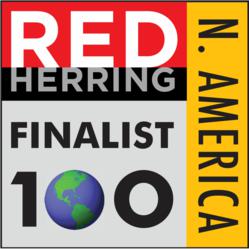 This is another testament to the value the AlgoSec Security Management Suite is bringing to organizations of all sizes across the globe.
Roswell, GA (PRWEB) May 17, 2012
AlgoSec, the market leader for Network Security Policy Management, announced today it has been selected as a Finalist for Red Herring's Top 100 North America award, a prestigious list honoring the year's most promising private technology ventures from the North American business region.
The Red Herring editorial team selected the Finalists for the 2012 Red Herring 100 Americas Award. This group of companies is the short list for the Top 100 award. AlgoSec is among the most innovative and promising companies from a pool of hundreds from across North America. The Finalists are evaluated on both quantitative and qualitative criteria, such as financial performance, technology innovation, quality of management, IP creation, CAGR, execution of strategy, and disruption in their respective industries.
This unique assessment of potential is complemented by a review of the actual track record and standing of a company, which allows Red Herring to see past the "buzz" and make the list a valuable instrument for discovering and advocating the greatest business opportunities in the industry.
"This year was very rewarding," said Alex Vieux, publisher and CEO of Red Herring. "The global economic situation has abated and there are many great companies producing really innovative and amazing products. We had a very difficult time narrowing the pool and selecting the finalists. AlgoSec shows great promise therefore deserves to be among the Finalists."
Finalists for the 2012 edition of the Red Herring 100 North America award are selected based upon their technological innovation, management strength, market size, investor record, customer acquisition, and financial health. During the several months leading up to the announcement, hundreds of companies in the telecommunications, security, Web 2.0, software, hardware, biotech, mobile and other industries completed their submissions to qualify for the award.
"Networks and in turn security policies continue to evolve due to the adoption of new technologies and changing business requirements, all of which increase operational and security complexity," said Yuval Baron, CEO, AlgoSec. "AlgoSec is honored to be recognized by Red Herring for the second year in a row. This is another testament to the value the AlgoSec Security Management Suite is bringing to organizations of all sizes, across the globe."
About AlgoSec
AlgoSec is the market leader in network security policy management. AlgoSec enables security and operations teams to intelligently automate the policy management of firewalls, routers, VPNs, proxies and related security devices, improving operational efficiency, ensuring compliance and reducing risk.
More than 900 of the world's leading enterprises, MSSPs, auditors and consultancies rely on AlgoSec Security Management Suite for unmatched automation of firewall operations, auditing and compliance, risk analysis and the security change workflow.
AlgoSec is committed to the success of every single customer, and offers the industry's only money-back guarantee.
For more information, visit http://www.AlgoSec.com.
Online Resources:

Hear from AlgoSec Customers - algosec.com/en/customers/testimonials
Visit the AlgoSec blog, Playing with Fire - blog.algosec.com
Follow us on Twitter - twitter.com/algosec
Like us on Facebook - facebook.com/algosec
Follow us on LinkedIn - linkedin.com/company/algosec
Find us on YouTube - youtube.com/algosec