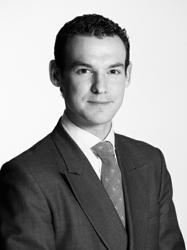 Part of our mission is ensuring expat professionals in particular industries, in this case Oil and Gas, have access to the financial services they need through a single point of contact.
London, UK (PRWEB UK) 16 May 2012
AES International, one of the UK's fastest growing companies providing financial services to expat and international clients in several markets, has introduced a team of Oil and Gas Industry Specialists.
The AES International Oil and Gas team is headed by Lawrence King, AES International's longest serving adviser, who has spent many years specialising in serving oil and gas professionals in several markets. King will lead a team of Private Client Advisers serving professionals in oil and gas around the world, leveraging existing corporate partnerships that are already in place.
The Oil and Gas team will bring their understanding of the specialised financial needs of professionals in this industry, who are often highly mobile and tend to live and work in remote and sometimes hazardous locations.
Joining the Security and Maritime specialist teams, the Oil and Gas team is the latest of the specialist teams at AES International, providing bespoke financial advice and services to a group of clients with specific needs.
John Viney, Chief Operations Officer at AES International, comments on this move: 'We pride ourselves on improving outcomes for advisers as well as clients at AES. Part of that mission is ensuring expat professionals in particular industries, in this case Oil and Gas, have access to the financial services they need through a single point of contact. Our highly experienced team understand the nuances of serving this sector through years of dealing with professionals in this business.'
Adds Lawrence King, 'Being highly mobile, these professionals often find they have to go through the hassle of establishing financial arrangements every time they move. With a Private Client Adviser from the AES Oil and Gas team, they can continue to work with the same adviser, a professional who understands their particular needs and can deliver the services they require.
About AES International:
AES International operates in several jurisdictions around the world, providing financial planning, wealth management and private banking services to expatriates living and working in Europe, the Middle East and other international markets.
Headquartered in London, AES International has become a recognised brand for dynamic wealth managers, offering three distinct propositions for employed advisers, advisers wishing to join a network and appointed representatives. AES is the only international financial services firm to hold such a broad range of local investment and insurance licenses throughout Europe and the Middle East via legitimate branch establishments.
AES International is the trading style of AES Financial Services Limited which is regulated and authorised by the Financial Services Authority in the UK, and is authorised in all EEA member states to give investment advice under the Markets in Financial Instruments Directive (MiFID) and insurance advice under the Insurance Mediation Directive (IMD). AES International SA, a wholly-owned subsidiary of AES Financial Services Limited, is a member of ARIF, a self-regulatory body recognised by FINMA and the Swiss Federal State in accordance with article 24 of the MLA. AES Middle East Insurance Broker LLC is a partner of AES International and is licensed by the UAE Ministry of Economy, United Arab Emirates.
For more information contact:
AES Press Office
pressoffice(at)aesfinance(dot)com
44 (0)20 3051 7999