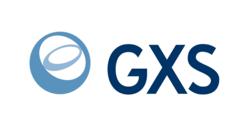 Many of our Trading Grid and Managed Services customers are choosing to leverage GXS not only for integration and connectivity, but for applications as well.
GAITHERSBURG, MD (PRWEB) May 16, 2012
GXS, a leading provider of B2B integration services, today announced that more than 150,000 businesses are now using the company's Software-as-a-Service (SaaS) portfolio, GXS Active℠ Applications. The Active Applications suite of SaaS products provides better visibility and collaboration between customers, suppliers and business partners.
GXS Active Applications portfolio products include Active Orders to track the status of orders as they traverse the supply chain, Active Logistics to provide real time visibility into the location of international container shipments and Active Invoices to ensure compliance with country-specific tax regulations. The Active Applications portfolio also includes the Intelligent Web Forms service, which automates procure-to-pay and order-to-cash processes for large enterprises. RollStream, the latest addition to the Active Applications suite, automates complex, multi-stage processes such as supplier information management and client on-boarding.
"As companies continue to shift from traditional licensed, enterprise software towards the SaaS model, we are seeing a growing adoption rate among the manufacturing, retail and finance industries," said Steve Scala, senior vice president of corporate strategy and development. "Many of our Trading Grid and Managed Services customers are choosing to leverage GXS not only for integration and connectivity, but for applications as well. Adding Active Applications offers these organizations insight into their financial and physical supply chain activity and access with greater speed and lower cost than comparable software models."
Traditional Enterprise Resource Planning (ERP) applications were designed to integrate the activities of a single organization. However, more and more large corporations today are outsourcing everything from manufacturing and logistics to sales and support. Increasingly dependent upon their network of business partners, these organizations need cloud-based applications that sit between enterprises. These unique challenges inherent within the supply chain make it perfectly suited to the SaaS model. Designed to scale to allow for more trading partners and equitably distribute costs, GXS's SaaS suite offers an advantage over traditional supply chain software by supporting multiple business communities rather than that of a single enterprise.
The 150,000 businesses using GXS suite of Active Applications represent a subset of the 400,000 companies connected to GXS Trading Grid and a few thousand of GXS's 40,000 direct customers.
About GXS:
GXS is a leading B2B integration services provider and operates the world's largest integration cloud, GXS Trading Grid®. Our software and services help more than 400,000 businesses, including 72 percent of the Fortune 500 and 23 of the top 25 supply chains, extend their partner networks, automate receiving processes, manage electronic payments, and improve supply chain visibility. GXS Managed Services, our unique approach to improving B2B integration operations, combines GXS Trading Grid® with our process orchestration services and global team to manage a company's multi-enterprise processes. Based in Gaithersburg, Maryland, GXS has direct operations in 20 countries, employing more than 2,400 professionals. To learn more, see http://www.gxs.com, read our blog at http://www.gxsblogs.com, follow us on Twitter at http://twitter.com/gxs and join us on LinkedIn at http://www.linkedin.com/company/gxs. You can also access our public filings with the Securities and Exchange Commission at http://www.sec.gov/edgar.shtml.
FORWARD-LOOKING STATEMENTS
This press release may contain "forward-looking statements." All statements, other than statements of historical facts that address activities, events or developments that the company expects, believes or anticipates will or may occur in the future are forward-looking statements. These forward-looking statements are affected by risks, uncertainties and assumptions, including but not limited to those set forth in the company's public filings with the Securities and Exchange Commission, including its Annual Report on Form 10-K and its Quarterly Reports on Form 10-Q. Accordingly, actual results or outcomes may differ materially from those expressed in the forward-looking statements. You should not place undue reliance on these statements and the company undertakes no obligation to update or revise any forward-looking statements to reflect events or circumstances that may arise.
All products and services mentioned are trademarks of their respective companies.