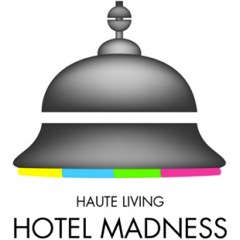 New York, NY (PRWEB) May 16, 2012
After much success with the first annual Restaurant Madness and Haute Timepiece Madness, Haute Living introduces Haute Living Hotel Madness. Inspired by the popular NCAA March Madness tournament, Haute Living's chic twist on the competition offers readers a chance to vote for their favorite hotels in four different cities to declare a national winner.
Haute Living City curators have chosen the 16 top luxury hotels in each of four markets, including Miami, New York, Los Angeles and San Francisco. In a five-week competition, the rival hotels will go head-to-head in each market, with the winner of each pairing advancing to the next round. Four weeks of voting will determine the winning hotel in each market.
The champion of Haute Living Hotel Madness in each market then advances to the Final Four, where the final round of voting will crown the readers' choice as the best hotel in the nation.
Voting begins on Thursday, May 17 at http://www.hauteliving.com/hotel.
About HauteLiving.com
HauteLiving.com provides readers with information on all the haute happenings in their cities and afar. Catering to 18 markets worldwide, editors keep each blog page updated with recent news, exclusive events, exciting openings and new releases. Going beyond current events and newsworthy topics, Haute Living-affiliated sites cater to niche markets, one being the acclaimed Haute Time site, which satisfies luxury timepiece aficionados with exclusive interviews and more.
About Haute Living:
Haute Living Magazine is a national luxury lifestyle magazine published in four markets—New York, Miami, Los Angeles, and San Francisco. Haute Living Magazine features the top entrepreneurs, businesspeople, and notables in each market. Haute Living Magazine also highlights the best in luxury consumer goods, culinary hot spots and events. Haute Living recently redesigned its website and re-launched its Haute Time (http://www.hautetime.com) and Haute 100 (http://www.haute100.com) websites for state-of-the-art experiences.
For more information, please visit:
http://www.hauteliving.com/hotel/