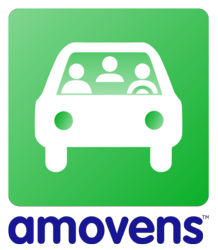 With Amovens, MUTEK is providing fans with a cheap and sustainable transportation alternative.
(PRWEB) May 17, 2012
Montreal's MUTEK music festival is going green this year, teaming up with online carpooling company Amovens.com to provide concert-goers with an affordable, sustainable transportation alternative. By accessing the MUTEK carpooling website, festival-goers can find rides with other fans or sell unoccupied seats in their cars to make extra cash. The result is higher festival attendance with fewer cars and emissions.
Amovens helps drivers reduce transportation costs. Passengers, meanwhile, travel in greater comfort than in the bus or train, with significantly shorter travel time and at a much cheaper price. Meanwhile, both drivers and passengers reduce their carbon footprints by choosing a more sustainable form of travel.
To help promote the partnership, MUTEK will be giving away two free weekend passes. To enter to win, fans can tweet #mutekcarpool to @AmovensUSA with the name of an artist performing at MUTEK this year that you'd like to carpool with. One lucky winner will receive 2 free weekend passes.
"By using Amovens ridematching technology, MUTEK is providing fans with an affordable and sustainable transportation alternative," said Diego Hidalgo, CEO of Amovens. "Not only does implementing a ridesharing program make MUTEK a more sustainable event, it also reduces their parking needs and traffic congestion during the festival."
Amovens is an international ridesharing platform that works with corporations, universities, local governments and events to help reduce their carbon footprints and parking needs, all while lowering transportation costs for their community members. Amovens has partnered with more than 40 events and corporate clients such as Ford, Ericsson, and Banco Sabadell.
"We're excited by this opportunity to team up with a great festival like MUTEK," Hidalgo added. With over 40,000 registered users, Amovens has prevented more than 3.2 million kilograms in CO2 emissions and has saved members more than $4 million in costs.
MUTEK is an annual international festival that has been promoting digital creativity and electronic music in Montreal every year since 2000. Its purpose is the development and promotion of emergent forms of digital sound creations, music and visual arts.
For more information contact:
Jef Cozza
Director - Amovens USA
650-353-2452
jef(at)amovens(dot)com