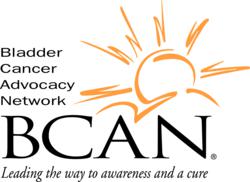 Bethesda, MD (PRWEB) May 16, 2012
The $25,000 award will help support Dt. Bhatt's research project to identify a bacteria or virus that may trigger bladder cancer. While environmental factors such as tobacco smoke and infections by parasites are known to cause the disease, in many bladder cancers the cause is unknown. Viruses, such as HPV, are now known to cause certain cancers such as cervical cancer. As a result, vaccines against HPV are now available and are predicted to save lives worldwide. Dr. Bhatt's goal is to identify a viral or bacterial connection so that a similar prevention strategy can be developed for bladder cancer.
Dr. Bhatt is an honors graduate of the University of California, Los Angeles where she majored in biochemistry. She received her medical training and doctorate in biochemistry and molecular biology at the University of California, San Francisco, completing her graduate training in the laboratory of Dr. Charles Craik. Dr. Bhatt graduated from the UCSF in 2007 and in addition to receiving the Fineberg Award for Excellence in Teaching was inducted into the National Medical Honors Society, Alpha Omega Alpha. She completed her Internal Medicine Residency at the Harvard Medical School affiliated Brigham and Women's Hospital followed by a fellowship in Hematology and Medical Oncology at the Dana-Farber/Partners Cancer Center. Between her first and second years in the fellowship program, Dr. Bhatt was selected to serve as a Chief Medical Resident at Brigham and Women's Hospital.
Dr. Bhatt plans to pursue a career as a translational investigator, focusing her future research activities on cancer genomics and the discovery of novel microbial pathogens in human cancer.
About the Raymond and Maria Floyd Award for Bladder Cancer Research
The Raymond and Maria Floyd Award for Bladder Cancer Research is made possible through the generous support of World Golf Hall of Famer and PGA Legend Raymond Floyd and his wife, Maria, in support of advancing necessary research efforts to help those who have been profoundly affected by bladder cancer, one of the most common forms of cancer. The purpose of the grant award is to advance research that will increase the understanding of bladder cancer risk, biology, prevention, and treatment while encouraging young investigators to pursue a career in bladder cancer research.
About the Bladder Cancer Advocacy Network
The Bladder Cancer Advocacy Network (BCAN – pronounced beacon) was created in May 2005 as the first national non-profit patient-based advocacy organization for bladder cancer. BCAN's mission is to increase public awareness about bladder cancer, advance bladder cancer research, and provide educational and support services for the bladder cancer community. BCAN is a national collaborative effort among bladder cancer survivors, their loved ones, and the medical community. For more information on BCAN, please visit the web site at http://www.bcan.org or call 888-901-BCAN.