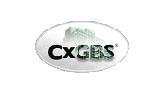 Jackson, Mississippi (PRWEB) May 17, 2012
David Cantrill, CxGBS® Mississippi branch manager, attained advanced licensure to lead Jackson office as the Commissioning Authority for the development of the new University of Mississippi Medical Center's School of Medicine.
Cantrill earned the distinction by meeting the hefty experience requirements and passing the professional engineer (PE) exam. Cantrill's extensive experience and CXGBS' unique green building tools won them the commissioning contract for UMMC.
"David's PE status acknowledges his mastery of engineering principles and practices explains Christine Miley, co-founder and CEO, CxGBS. This engineering knowledge provides him a solid foundation to build his commissioning skills; how all building systems interact and how those interactions affect building operation, energy efficiency, indoor air quality, and project delivery."
An IDIQ contractor for commissioning services with the State of Mississippi Bureau of Buildings with a comprehensive green building for schools portfolio, CxGBS® will perform Holistic Commissioning® during the programming, design, construction, and warranty phases of Mississippi's flagship medical school. The new 151,569 square foot facility will replace the current facility built in 1955.
The building is slated to provide five floors of classrooms, office space and laboratory environments all under one roof. This systematic reorganization of space and technology is projected to increase Mississippi's only medical school class size from the current 136 students to 1000 new doctors by 2025.
The CxGBS® team, led by David Cantrill, will assist the medical school in establishing and integrating high performance building principles. CxGBS' team of engineers, architects, LEED Accredited Professionals and analysts use their building operations and construction expertise to maximize occupant productivity and reduce operating costs.
About CxGBS®
Commissioning & Green Building Solutions, Inc. (CxGBS®) is a nationally recognized high performance building consultancy that helps clients build, operate and maintain environmentally friendly, top performing buildings. The firms' professionals work with project teams to reduce risk and apply sustainable principle to lower the total cost of ownership and create healthy conditions for occupants. Headquartered in Atlanta, Georgia with satellite offices in Mississippi and Tennessee; CxGBS® offers a comprehensive suite of services to provide high value solutions for better performing buildings including Sustainable Design Consulting, Holistic Commissioning®, Leadership in Energy and Environmental Design (LEED®) Administration, and Building Forensic Investigation. For more information visit http://www.cxgbs.com.
About the Mississippi Board of Licensure for Professionals
The Mississippi Board of Licensure for Professional Engineers and Surveyors was established by the state legislature in 1928. The Board's mission is to safeguard life, health and property, and to promote the public welfare by providing a complete and thorough registration process for Professional Engineers and Professional Surveyors, ensuring that each is properly qualified to practice in the state of Mississippi. The Board also regulates the practice of engineering and surveying in the state through investigation and disciplinary authority of the Title 73, Chapter 13 of the Mississippi Code.
###