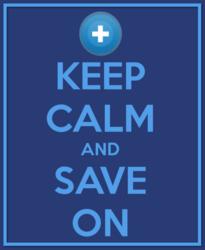 We appreciate Save On Medical's approach to give patients an avenue to explore their options
Boulder, Colorado (PRWEB) May 16, 2012
Save On Medical is pleased to announce the addition of Flatirons Imaging to their price shopping and appointment booking website. Patients in the Boulder, Denver and Aurora, Colorado regions can now benefit from even more options when it comes to their care.
Flatirons Imaging's decision to join the Save On Medical Community was an easy one. With a surplus of recent calls inquiring about self-pay and cash-pay prices at their facility, Flatirons Imaging saw a need for a seamless way to cater to that price-sensitive patient population. Gayala Scrivener, employee of the facility commented saying, "We get so many calls from prospective patients trying to research what imaging center would be best for them. Save On Medical is going to be a perfect aid to our patients in their research efforts." Flatirons Imaging is dedicated to providing the highest quality of care to a vast Colorado patient market, which is why they were attracted to the Save On Medical systematic, yet personalized, approach.
The capabilities of Save On Medical also play a large role in the physician outreach process for facilities in Colorado looking to increase referrals from other physicians in their community or network. Rather than going through the challenges of the referral process, a physician can simply recommend the patient goes to saveonmedical.com with their script in hand, to make an educated decision on their own based on aspects of quality, convenience and pricing.
Flatirons Imaging's subscription to Save On Medical includes more than just a listing and scheduling capabilities. With the ability to manage their own Patient Process in the Care Manager, Flatirons Imaging has the ability to attend to their virtual patients as carefully as their in-office patients. Scrivener said, "Flatirons Imaging's goal is to offer quality MRI images with top notch customer service at a reasonable cost to our patients. Save On Medical is the perfect way for us to get the word out to our community. We appreciate Save On Medical's approach to give patients an avenue to explore their options." Search Engine Optimized profile pages lead to higher website rankings for the facility, along with a tailored keyword strategy which aids in Google Scores, helping to lead Colorado patients to their profile.
To claim your facility and learn about what Save On Medical can do for your practice, visit the website today.
About Save On Medical
Save On Medical is a premiere resource for patients when it comes to shopping for and booking medical services; it also enables physicians to reach the patients in the increasingly popular price-sensitive market. Patients are able to search for medical services by price, quality and convenience with the help of the SOM Docometer. By comparing average costs of services in the area, Save On Medical allows for pricing transparency in the health care market, which enables the patient to decide what is important to them when it comes to their care. In the same way that travel sites such as Hotels.com and Travelocity work, Save On Medical provides the patient with all of their options, then helps them to easily schedule appointments and pay for the service stress-free and at a fraction of the price.