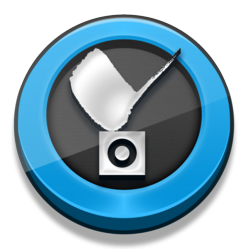 San Jose, CA (PRWEB) May 16, 2012
VIVOTEK proudly introduces a new logo and pricing with the re-launch of the iViewer software for mobile devices.
VIVOTEK iViewer is a mobile application (app) designed to run on mobile devices, allowing for remote, off-site monitoring. With support for network cameras managed by centralized management software (CMS) ST7501 or VAST, the application enables the user to access and live view the footage on a smart phone or a tablet computer. Cameras can also be accessed independently without the need for a server running CMS.
"It is an excellent time to introduce a new logo and pricing," said Harry Hu, President of VIVOTEK USA. "It publicly demonstrates not only where VIVOTEK stands today but also where we're heading, which is embracing the mobile market."
Known as a vital part of a total network-based surveillance solution, VIVOTEK iViewer meets various end users' demands for many vertical markets. The device adds great usability to VIVOTEK cameras and provides more versatility to surveillance solutions and applications.
"The new position of iViewer tells our existing and future customers that we provide high-performance products as well as world-class solutions that are backed by our strong commitment to end users," Hu added.
As of May 10, 2012, the cost to install VIVOTEK iViewer on the iOS system will be $1.99 USD. VIVOTEK iViewer will be available for Android operating systems at the end of Q2 2012.
About VIVOTEK
VIVOTEK, established in 2000, has quickly taken its place as a leading brand in the security industry. Known for delivering world-class IP surveillance solutions, VIVOTEK specializes in system applications and integrations. With the innovative R&D teams adopting ground-breaking codec technologies, VIVOTEK provides a wide range of products, including network cameras, video servers, video receivers and central management systems. VIVOTEK was listed on the Taiwan Stock Exchange in 2006. In 2008, a branch office was set up in California, USA. VIVOTEK currently has relationships with more than 150 authorized distributors in over 80 countries. For more information, please visit VIVOTEK web site.