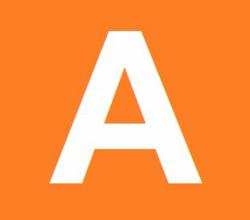 Read more about the most interesting news and follow articles, videos and images on every topic with Alltopics.com.
(PRWEB) May 17, 2012
Looking for celebrities photos? Want to know about the latest gossip or hear the recent scandal? The answers are all at celebrtities.alltopics.com, the first and only necessary source for all things related to celebrities. Celebrities.alltopics.com is reader's ultimate destination for news, articles, videos and images on celebrities and their noteworthy and often scandalous lives.
As various careers within the fields of entertainment, sports and arts are commonly associated with celebrity status, celebrities.alltopics.com offers reader a compelling and reliable info on every other person that has risen to fame. Personal lives, professional triumphs and failures of golfer Tiger Woods, model Adriana Lima or pop singer Britney Spears and many mores – are no mystery to any user of alltopics.com.
No matter whether the celebrities gained their celebrity status as a result of successful career or their connection to a famous person, alltopics.com makes sure that reader interested in the desirable and magnetic world of fame and success will not be unsatisfied as no story related to the topic will go unnoticed with alltopics.com.
As the number one news and information website on the World Wide Web, alltopics.com collects and ranks the most popular celebrities stories for readers to find at one glance. The more people search and click on the piece of information, the faster Alltopics chooses and saves the news. That is why the website is a database that's forever evolving and giving out information that is brand new.
Celebrities.alltopics.com is designed to bridge the gap between the readers and the marvelous world of celebrities. If the reader expects absorbing and always up to date guide to the area of gossips, stories and scandals concerning celebrities, alltopics.com will meet all of his expectations.