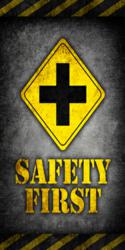 Augusta, GA (PRWEB) May 21, 2012
MAU Workforce Solutions will be hosting an OSHA 10 Hour General Industry Outreach Training Course June 26-27, 2012 at the Marion Hatcher Center in Augusta, GA. The 10-hour program is ideal for supervisors with safety and health responsibilities, and for employee safety and health awareness. Students will be introduced to OSHA policies, procedures and standards as well as general industry safety and health principles covered in OSHA Act Part 1910. Special emphasis will be placed on areas most hazardous using OSHA standards as a guide.
Rob Loose, the Safety and Risk Manager at MAU says, "Upon successful completion of the program, participants will receive a General Industry Outreach training completion card but more importantly, will walk away with a better understanding of what OSHA expects of employers with regard to 29 CFR 1910."
Deadline for registration is Tuesday, June 19, 2012. Minimum required class size is 15.
Frank Spinney, the course teacher and Safety and Training Team Leader for MAU says, "I'm proud to be able to present this training. Meeting the OSHA Standard is the first step in getting an organization where they need to be from a safety point of view. It's the first step because the OSHA Standards are the minimum standards one should strive for in taking care of their employees."
Spinney adds, "Meeting or exceeding the OSHA standards is the law and it's a responsibility employers share to take care of the health and safety of employees. The fact that MAU is providing this training for its clients and other local businesses reveals the importance that our company places on the safety of its employees. We want to share our commitment to safety with those we serve."
To view more details about the course and the topics covered, or to RSVP, please visit MAU's OSHA 10 Hour June Training Course Registration Page. You can also RSVP by emailing workforcesolutions@mau.com, or calling 706-823-2362.
Event Details:
What:OSHA 10 Hour General Industry Outreach Course
When: June 26-27, 2012
Where: The Marion Hatcher Center, 501 Greene St., Augusta, GA 30901
Price: $175
RSVP: Visit MAU's OSHA 10 Hour June Training Course Registration Page or call 706-823-2362.
Upon successful completion of the course, participants will receive an OSHA general industry safety and health 10-hour course completion card from the Department of Labor.
Each course attendee will receive current OSHA 29 CFR 1910 Manual and snacks.
OSHA Course Topics:
Introduction to OSHA and the OSH Act
Walking and Working Surfaces (includes fall protection)
Emergency Action Plan
Hazardous Materials
Personal Protective Equiptment
Machine Guarding Safety
Electrical Safety
Hazard Communication
Hazardous Substances & Industrial Hygiene
Safety & Health Programs
Email workforcesolutions(at)mau(dot)com or call 706-823-2362 with questions about courses.
MAU Workforce Solutions provides business solutions that give our client partnerships a competitive edge through designed processes and our greatest asset – People – in the fields of Professional Recruiting, Commercial Staffing, Outsourcing Solutions, and Outplacement Services. MAU is a Minority-Owned Company, is based in Augusta, GA and has seven branch locations (Augusta-GA, Lagrange-GA, Aiken-SC, Anderson-SC, Charleston-SC, Greenville-SC, and Chattanooga-TN) and nine vendor-on-premise locations: (Leeds-AL, Jacksonville-FL, Chicago-IL, Aiken-SC, Charleston-SC, Columbia-SC, Greenwood-SC, Spartanburg-SC, and Memphis-TN).