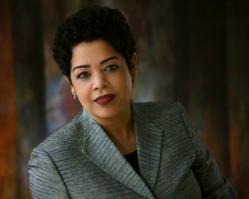 Karin's addition to our team expands our footprint in the US, helping us gain greater alignment with our client base
Boston, Massachusetts (PRWEB) May 17, 2012
Belatrix Software Factory, an Argentina-based global software services firm, with South America development centers in Mendoza, Argentina and Lima, Peru, today announced the appointment of Karin Nauth-Shelley as Vice President of Global Marketing. Nauth-Shelley will be responsible for driving Belatrix's marketing strategy, and building awareness for the firm's capabilities globally.
Nauth-Shelley has held marketing leadership positions at several of the world's largest global services firms, including those that pioneered the outsourcing industry. She most recently led Corporate Marketing for Sequoia -funded, GlobalLogic. There, she extended the firm's brand on the merits of its' thought leadership initiatives. Nauth-Shelley was also previously with Wipro Technologies where she led marketing for the firm's Consulting line of business. Before that, Tata Consultancy Services (TCS) recruited her from Forrester Research to contribute to transforming TCS' positioning from a predominantly India based IT Services brand to that of a major multinational player.
"We are very excited to have Karin join our organization. She comes with a very strong background in B2B services marketing, having worked with some of the world's most successful global outsourcing companies, as well as Forrester Research," said Alex Robbio, one of Belatrix's founders and Vice President of the firm. "Karin's addition to our team expands our footprint in the US, helping us gain greater alignment with our client base."
"I am delighted to join the Belatrix team. I have exceptional respect for Belatrix's leadership and their commitment to clients," said Nauth-Shelley. "I see immense, untapped potential in Belatrix Software Factory and am excited to contribute to Belatrix realizing that potential."
About Belatrix Software Factory.
Belatrix Software Factory (BSF) is a leading information Technology (ITO) provider offering Nearshore and Offshore software development and QA services. Belatrix's clients include both established Fortune level and emerging, venture backed firms seeking to expand their global development resources. The firm works with clients in multiple countries, including USA, Canada, Spain, Germany, Brazil, Colombia, and Mexico among others. Its development centers are located in two locations in Mendoza, Argentina, and one, recently added, in Lima, Peru. Belatrix, founded in 1993, is privately held with headquarters in Mendoza, Argentina. For more information, visit our website.