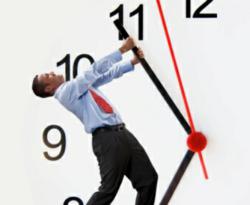 Just like many other business owners who either hired a team of SEO experts or put in the hard work to improve their websites search engine rankings are now feeling the pain of the changes in the serps
Miami, FL (PRWEB) May 18, 2012
Time management plays a key role for any business to become success when implementing internet marketing strategies but what happens when the search engines change their algorithm and the online business suffers for it?
Many business owners are dealing with new changes of the Google Penguin update and have seen first hand how an online business is so reliant on the search engines to hit their profit goals.
Now online business owners who have put in tons of time and money into their internet marketing campaigns have witness their online rankings go down the tubes and are looking for ways to recover from this disaster. Needless to say, DreamWareEnterprise.com has changed up their business model to focus more on brand name rather than relying on the search engines.
"It seems that google is ranking more authoritative websites that have been branded as well. The websites that are proving to have more authority in a certain niche are climbing up the ranks while all the other websites that were manipulating keywords in order for them to rank on the first page of Google have now disappeared."
Read more at: dreamwareenterprise.com
A representative of DreamWareEnterprise.com states that all online business owners are wanting more traffic to their online business and our webinar will guide them through not only how to gain more traffic to their websites but also attract the affluent clients that will be much easier to close on with much more profits and best of all they will not have to be at the mercy of Google in our to become successful.
This business growth framework and internet marketing webinar will provide business owners with a new business growth framework that can help them earn more profits while doing less work but more importantly strengthen the core structure of the online business to prevent disaster if more changes come in the future. And these changes are pretty much guaranteed to happen again.
Learn more about Invest In The Brand Rather Than The Search Engines