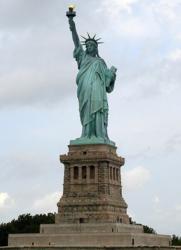 "The client is only there for a moment in time, whereas the court personnel are really permanent fixtures, so the clients and their needs become like disposable commodities," said forensic advocate Jill Jones-Soderman.
New York, NY (PRWEB) May 17, 2012
Navigating the complex world of the court system can be tough – especially for a regular person without experience or for somebody up against powerful interests. People often find themselves confused and trampled upon by forces seemingly beyond their control. When there is corruption involved, it can be even harder. But according to experts with the Foundation for the Child Victims of the Family Courts (FCVFC), there is somebody who may be able to help: a forensic advocate.
Forensic advocacy is an emerging field that has developed to protect clients from a range of problems frequently encountered in the American court system – biases, prejudices, attorneys with divided loyalties, corruption, and more. It brings together diverse specialties like psychoanalysis, forensic analysis, mediation services, psychological reviews, conflict management, and litigation strategies.
The end goal, of course, is to reach optimal resolutions for all of the parties involved. But the welfare of any children who may be caught in the crossfire is the highest priority – particularly in cases involving abuse, neglect, and other serious problems placing them in jeopardy.
In some cases, forensic advocacy even extends into the public domain. Efforts to publicize problems and pressure key players into accountability, for example, can include shedding light on the inner workings of the system to the scrutiny of publicity. Other situations may require filing formal complaints with various administrative bodies such as medical boards or state bar associations. Authorities sometimes need to be involved as well.
Oftentimes, clients will need help from other experts, too. So a good forensic advocate works with broad networks of specialists –legal, medical, and more - to provide necessary support and protect the rights of clients as required. As with any field, teamwork is often crucial to success.
"The client is only there for a moment in time, whereas the court personnel are really permanent fixtures, so the clients and their needs become like disposable commodities," said forensic advocate Jones-Soderman, executive director of the Foundation for the Child Victims of the Family Courts and a pioneer in the field of forensic advocacy. "We deal with a lot of people that nobody else wants to."
People who could benefit from forensic advocacy services include, for example, clients involved in high-conflict divorces or problematic child custody issues. Another area where forensic advocacy might be able to help is in dealing with the increasing use of toxic psychiatric diagnoses to target vulnerable individuals in court proceedings. Even criminal and civil cases can often derive value from the services.
"We work with anybody who is having difficulties articulating their position," Jones-Soderman explained in an exclusive interview with this reporter. "The forensic advocate is there to help the client understand what the argument is and to support them every step of the way as they make their case in court."
Successful professionals in the field of forensic advocacy are generally present at trials and are expected to become intimately familiar with all aspects of a case. Personal interviews with everyone involved and a thorough review of all relevant documents are both necessary as well - mostly to gain a full understanding of the situation and come up with a workable strategy to win. Client confidentiality, of course, is always respected.
"Our role is to go through every legal document, to interview everyone involved, to be present in court, and to help the client navigate their way through the complex process successfully," said Jones-Soderman, a psychoanalyst by training with many years of education and hands-on experience taking on powerful interests in the service of her clients.
Obviously, a resolution that makes everyone happy is the best outcome. "We always try to find a peaceful agreement first," Jones-Soderman explained, adding that it was unfortunately not always possible to reach a pleasant ending to a case. "There are, however, situations rife with complex issues that are not as amenable to simple solutions – cases where, for example, there is evidence of severe psychopathology that goes unrecognized by the court."
Forensic analysts and advocates – good ones, at least – go where others are afraid to tread. They deal with issues of professional malpractice, abuse of power, problems with state agencies including CPS and other coercive bodies, and more. Tackling ignorance and indifference are also all part of a day's work in the world of an advocate worth his or her pay.
"What we find in these high-conflict divorce cases where there is a great deal of acrimony is that there is often a drive to silence a person who has a legitimate claim – people who have hard data and factual evidence to support their claim," said Jones-Soderman, who has been in private practice for almost four decades as a family therapist, mediator and forensic consultant with a long record of satisfied clients. "In family courts in particular we see this driven at the discretion of the judge, and it is therefore oftentimes highly biased."
Jones-Soderman is the founder and chief of the Foundation for the Child Victims of the Family Courts (FCVFC), a non-profit organization dedicated to obtaining justice for families and children facing tough circumstances. The Foundation has a truly distinguished and active board of international professionals composed of attorneys, a pediatric physician, teachers, children advocates, parenting coordinators, therapists, and writers.
For more information on how a forensic advocate might be able to help you, or for an initial consultation, contact the FCVFC today. All client information will be kept strictly confidential.
###
Source: Foundation for the Child Victims of the Family Courts
Web: fcvfc.org
Phone: 855-552-2889
E-mail: info(at)fcvfc(dot)org