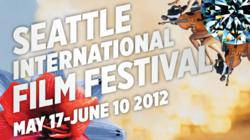 This is a project that by satisfying their needs this year we can grow it more next year
Seattle, WA (PRWEB) May 17, 2012
Seattle International Film Festival turned to Barcodes West and Ryple to develop a robust method for tracking and securing their full event tickets.
During the 3 ½ week event spread across 14 different venues patrons can purchase individual tickets or receive a pass that allows access to all events at all venues.
These passes are the concern for SIFF as they present the largest security risk plus largest opportunity to track how and when these passes are used. Many of the passes are purchased corporately and distributed as gifts. Knowing how these are used by their guests provides marketing data to sell the value to next year's potential clients.
By barcoding each individual ticket Barcodes West has created uniquely identifiable passes. Next Barcodes West turned to Ryple the newly established data collection software development company under the guidance of Shawn Bigger formerly of Fulcrum Technologies. Shawn developed an easy to use app sitting on an iPod Touch to scan each pass, quickly verify against SIFF's database, and validate the authenticity of the ticket. Additionally with a few drop downs and open fields the SIFF representative can tie venue, date & time stamp, and other valuable information to that transaction.
The low cost of hardware, the customized app, and pre-printed specialty passes was a perfect fit for SIFF that preserved the image of the tickets, created a smooth transaction, and provided significant valuable information.