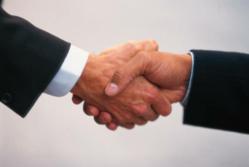 This is our path, and the future is now!
Minneapolis, MN (PRWEB) May 23, 2012
WeRaiseIt aims to please by offering a non-proprietary product, aiming for longevity with our customers. Paul McConville, President at BancCard Financial Services states, "this is our path, and the future is now!" Over the years many businesses may have lead customers astray, not for the customer's benefit, but for the business and its profit. It is the responsibility of the business to make sure customers feel safe and secure with the product or service being offered. Customers of WeRaiseIt have made it aware that they would like to do business with one vendor for all of their auctioning needs. WeRaiseIt is that one vendor, offering customers an all-in-one auction platform software promoting simplicity, efficiency and a one-on-one secure relationship.
The all-in-one auction platform software offers all of the auctioning needs for non-profit or charitable organizations. WeRaiseIt prides in this all-inclusive tool because all aspects of the product were made in-house. So why WeRaiseIt? Offers an affordable product and service, web based, non-proprietary, customizable, easy-to-use, customer satisfaction, and all-in-one.
About Event Payment Services: Event Payment Services was created by BancCard Financial Services, Inc. (BFSI) to specialize in the fundraising needs of nonprofit organizations. ePSPay ™ and WeRaiseIt are brands of Event Payment Services. Since 1997, BFSI has provided credit and debit card processing, check verification, check conversion/imaging, gift and loyalty card services, and merchant processing terminals. BFSI provides these services through its terminals and web-based software. EPS was created in 2006 to focus on the fundraising needs of nonprofit organizations. BFSI, through ePSPay ™ and WeRaiseIt brands, is an innovator in fundraising tools for the nonprofit world. BFSI, EPS and WeRaiseIt can be found on the web at http://www.eventpaymentservices.com, http://www.weraiseit.com