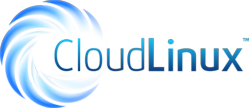 The issues related to I/O are one of the chief contributors to shared hosting downtime. I/O limits should help our customers better manage resource usage and improve overall stability of their service
Princeton, NJ (PRWEB) May 17, 2012
Key benefits of CloudLinux OS include:

Greater reliability and performance with a server that runs at peak operating capacity
More control over CPU and memory resources
Improved uptime, as no single account can slow down or take down an entire shared server
Enhanced security with CageFS—through virtualization, each user's file system is isolated, which makes it difficult for hackers to attack or to steal data
Quick updates and professional, free, 24/7 support
"The issues related to I/O are one of the chief contributors to shared hosting downtime," said Igor Seletskiy, founder and CEO of Cloud Linux Inc. "I/O limits should help our customers better manage resource usage and improve overall stability of their service."
CloudLinux is a Gold Sponsor of WHD.india and WHD.asia. At the events, Igor Seletskiy will present ways to secure shared hosting using CageFS. The presentation at WHD.india will be held on Tuesday, May 22, 2012, at 11:45 a.m. At WHD.asia, the presentation will be conducted on Thursday, May 24, 2012, at 1:30 p.m.
About CloudLinux
CloudLinux was founded and developed in 2009 to address the distinctive needs of web hosting providers. The company's headquarters is located in Princeton, New Jersey, and its development team, whichis composed of employees with an appreciable proficiency in the hosting business, is based in Donetsk, Ukraine. CloudLinux is a stable, privately funded company geared toward providing the ideal OS to make even the most intricate and divergent hosting needs more straightforward and less complicated.