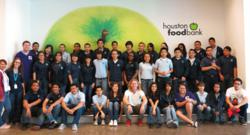 (PRWEB) May 16, 2012
After spending time training at Liberty Mountain Snowflex Centre and touring with Liberty University as his title sponsor, skier Jay Panther is now taking the next step – studying as a Liberty University Online student. Panther is currently enrolled and working toward his Bachelor of Science degree in Business Administration, specializing in finance.
"This summer I will be taking theology and upper-level business courses," Panther said. "I have always planned on finishing my degree. It was just a matter of timing and logistics."
In December 2011, Panther won a World Cup start in moguls at the U.S. Freestyle Selections Event in Steamboat Springs, Colo. However, he suffered an injury that ended his season soon after.
"School was put back on the forefront after I suffered a season-ending concussion this ski season," Panther said. "Having a brain injury made me realize how scary losing mental aptitude can be. I wanted to do everything in my power to get back to 100 percent, and that meant some serious brain-flexing. Taking classes made perfect sense as part of my cognitive rehab. God clearly had his hand in this decision."
While on the recovery path, Panther spent time touring six states on the "Perseverance Tour." He spoke to various high schools and other venues, all while representing Liberty.
"We want people to think about Liberty when they hear the name 'Jay Panther' and vice versa," said Ashleigh Cromer, Panther's manager. "The Perseverance Tour has been an amazing experience within that process. The Perseverance Tour is Jay sharing his story in hopes of encouraging people to follow their dreams and love one another on their way to the top. The reception we have had is through the roof."
Panther is still working toward his long-term goals of competing in the Winter and Summer Olympic Games (for skiing and beach volleyball). He said the flexibility of Liberty's online education program is crucial as he continues to focus on his athletic career.
When Liberty announced the sponsorship earlier this year, Panther told media: "It's huge for me to have my values and Liberty's values be in line; to be able to promote a Christian lifestyle, a Christian university, is an amazing opportunity for me."
Liberty University, located in Lynchburg, Va., is the world's largest Christian university. Nearly 100,000 students attend classes on its 6,800-acre residential campus and study in its thriving online education program.