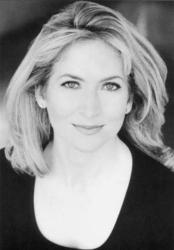 There is much greater credibility and trust when a third party company is involved in the process.
Niles, Michigan (PRWEB) May 16, 2012
Debbie Grattan, a leading voice over service provider and voice actress, is proud to announce that she has received her 50th review through the online review management company, Customer Lobby based in Berkeley, CA. Especially worth noting is that so far, all ratings have been "5 stars" (highest possible rating) in the areas of Service, Quality and Total Experience. Having recently celebrated her 20th year in business as a voice over talent, Ms. Grattan has worked with several hundred clients over the years, and completed well over 10,000 voice over projects, including national radio and tv commercials, infomercials, corporate narration and tutorials as well as more ubiquitous projects like voicemail system prompts and outbound telephone marketing campaigns.
Specializing in customer reviews, referrals and reputation marketing, Customer Lobby is a third party collector and distributor of authentic customer and client reviews for large and small businesses alike.
For more information on Debbie Grattan, go to -

Geared toward the goal of enhancing communication with the most important resource a company has: their customers, Customer Lobby helps business owners monitor, respond to and manage what their customers are saying about their business. In today's world, where customers have the power to affect a business's reputation by spreading positive or negative comments and information online, it is extremely critical to employ an effective strategy to harness the power of customer reviews and use that feedback as a marketing tool on social media platforms and on company websites.
"I have always understood the importance of collecting testimonials from clients," explained Ms. Grattan. "But, having them collected by a third party company and displayed on the Customer Lobby website is much better than me collecting reviews myself and posting them to my own website. There is much greater credibility and trust when a third party company is involved in the process."
Customer Lobby does provide several options for widgets that can be installed on your business website to display the most recent reviews, along with top five "featured reviews" that you can select and update at any time. The widget also links back to the master reviews page located on the Customer Lobby website, where all collected reviews are listed and available for viewing by visitors.
About Debbie Grattan, a Professional Voice Over Service
As a classically trained and highly versatile voiceover actor, Debbie Grattan has leveraged her voice talents over the past two decades into a very successful career as a voiceover artist and commercial voice talent. With a degree in Drama from UC Irvine, and several awards for her stage performances from the Los Angeles Times, Drama-Logue, and a Theatre Woman of the Year Award in Southern California, this Orange County native played nearly every stage venue in the Southern part of the Golden State, culminating with leading performances at the Tony award-winning South Coast Repertory Theatre and the Laguna Playhouse. As she loaded her resume with stage work, she was also finding the proximity to Hollywood and the television industry a draw, and won roles in episodics, TV movies, commercials, infomercials, and many other types of acting jobs, both live and filmed, as a corporate spokesperson.
A Southern California native, Ms. Grattan now lives in Michigan and works from her state-of-the-art home recording studio providing a professional voice over service, helping corporations, production companies, marketing and advertising firms, recording studios, non-profits, and government entities achieve the sound quality in their voiceover projects that communicates brand integrity, professionalism, and bottom line results.
Debbie Grattan
http://www.debbiegrattan.com
Email. debbie(at)debbiegrattan(dot)com
Tel. 269-684-7393 or 866-DGVOPRO