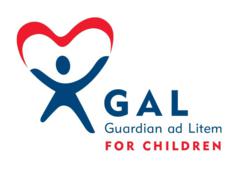 Today in Palm Beach County too many abused and neglected children go to court with no one there to stand up for them, to be their voice
West Palm Beach, FL (PRWEB) May 17, 2012
Mayor Jeri Muoio will be in attendance at a special luncheon tomorrow to recognize Guardian Ad Litem volunteers and supporters of Palm Beach County.
Emceeing the GAL Volunteer Recognition Luncheon, being held at the Embassy Suites hotel in West Palm Beach at 11:30am, will be WPTV Anchor, Michael Williams. Williams will be applauding the dedication and ongoing efforts of Palm Beach's volunteer court-appointed advocates for the more than 1,000 children in Palm Beach County who are abandoned, abused or neglected and thus enter child dependency court proceedings each year.
"GAL volunteers work tirelessly to provide support to children who need a helping hand and pave a future of hope and emotional security when our kids need it most," Williams said. "It is my honor to be there to recognize their efforts and continue to do what I can to make sure we care for the children in our community."
Also on hand will be the Speak Up! For Kids of Palm Beach County Board of Directors whose President, Ken Thomas, will be announcing their inaugural pledge of $70,000 in earmarked funds to support the work and volunteers of the Guardian ad Litem program. Speak Up! For Kids of Palm Beach County is the exclusive non-profit organization to the GAL program, whose mission it is to ensure every abused, abandoned and neglected child in our community is afforded a court-appointed volunteer GAL to advocate for their best interests and wellbeing. The $70,000 pledge will go toward volunteer recruitment, training and administrative support to ensure every child in Palm Beach County has a voice to speak up and advocate for them in dependency court. Ken Thomas shares of the pledge, "Our Board and team members are so pleased to be able to make this pledge. The work of the Guardian ad Litem Program is vital to the well being of our community. Our pledge will enable the Program to further its reach."
"Today in Palm Beach County too many abused and neglected children go to court with no one there to stand up for them, to be their voice," shares Cicely Roberts, 15th Judicial Circuit Director for the Guardian ad Litem Program. "Our volunteers take time out of their busy lives to make a difference in the lives of children who need that voice. The GAL Volunteer is the most consistent person in the child's life. I cannot thank them enough for their time and personal sacrifice."
About the Guardian Ad Litem Program:
The Guardian ad Litem volunteer makes independent recommendations to the court by focusing on the needs of each child going through dependency court. GAL volunteers work with families and children to represent the children's best interests within the legal system. The Guardian ad Litem Program is currently seeking additional volunteers and training is set for mid-June, to join please contact Peter Braun at (561)355-2773.