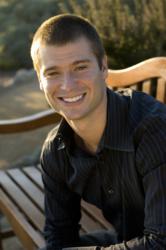 Newport Beach, CA (PRWEB) May 17, 2012
A Newport Beach bank owned home has just gone into escrow by Newport Beach Real Estate agent Jim Knoska. The property was originally bought at the height of the market in 2006 for $1,350,000 and featured 3 bedrooms, 2 bath detached single family home with just under 1,900 square feet of living space. With the downturn in the market the property was put back on the market in 2010 and 2011 with a bank approved price of $950,000 and did not sell. The property subsequently feel into foreclosure and came back on the market for $835,058 in late March of 2012 and received over 7 multiple offers to purchase the property. Jim Knoska of Beach Cities Luxury Homes secured the home for his client and have currently entered into escrow to close this real estate transaction.
The Newport Beach Real Estate market has seen a huge decline in the number of foreclosure bank owned properties to come on the market. Currently, there are seven available Newport Beach Foreclosures being offered for sale by the bank. If priced correctly, these homes are typically selling within the first month of being on the market. Right now there are 9 pending bank owned sales in Newport Beach that are scheduled to close soon.
Newport Beach home buyers are advised to have their pre-qualification letters ready when shopping for a short sale or bank owned home. Often times, the bank will have their own lender who will request to be pre-qualifed with them direct to make sure the buyer has sufficient funds and credit to buy the home. Having all the paperwork ready when you find a home will make all the difference in the world and help you secure the transaction faster. It's also recommend that buyers also look at Newport Beach Short Sales as they often times will be priced aggressively like foreclosure properties. Short Sales will require a long period of waiting to finally purchase the home but still offer great values if you are willing to wait. For more information on the Newport Beach Real Estate market please contact Jim Knoska of Beach Cities Luxury Homes at 949-547-1820.