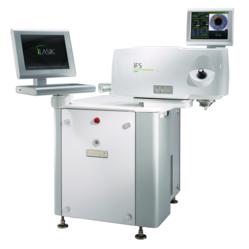 This added technology gives me the ability to further customize the treatment for each and every eye that I do. It has taken a procedure that is already great, and made it even better, safer and more accurate
Baltimore, MD (PRWEB) May 17, 2012
Kameen Eye Associates in Baltimore, Maryland announced today that it has now added the iFS Femtosecond laser to its list of the world's most advanced LASIK technologies. It is the first practice in the state of Maryland to have the technology.
The iFS Femtosecond laser has raised the world's standards in LASIK procedures. The all-laser procedure offers a faster and more controlled process for improved patient comfort, reduced tissue response, and less inflammation for a more rapid and accurate visual recovery.
"This added technology gives me the ability to further customize the treatment for each and every eye that I do. It has taken a procedure that is already great, and made it even better, safer and more accurate," said Dr. Kameen, founder and chief surgeon of Kameen Eye Associates. "We are proud to be among the most technologically advanced practices and will continue to bring exceptional medical innovations to patients throughout the Baltimore, Annapolis and Washington, D. C. region. "
This innovative laser system helps to control the first step of the procedure, the creation of the corneal flap. The laser is designed to deliver biomechanically engineered flaps customized for each individual cornea. The iFS Femtosecond laser also has the software capability to create the arcuate incisions that are part of a cataract operation.
"The development of Femtosecond technology in the area of cataract surgery is tremendously exciting, and as this area continues to develop, our practice will utilize this laser for cataract procedures, as well," adds Dr. Kameen.
About Kameen Eye Associates
Kameen Eye has become one of the premier LASIK and Cataract centers in Maryland due to its international reputation, the advanced technologies they employ and their impressive record of successful results. This is all provided in a caring and patient centered setting, by an uncompromising staff of professionals. For more information, please contact Kameen Eye Associates at 410.339.7200 and visit http://www.kameen.com.