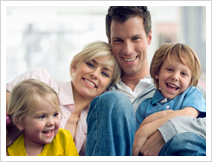 Individual disability insurance, which is generally purchased and owned by each individual consumer, can provide a much more flexible and reliable type of income protection.
Rockville, MD (PRWEB) May 17, 2012
MR Insurance Consultants, a web-based financial services firm and industry leader specializing in individual disability insurance, is supporting Disability Insurance Awareness Month by reminding individuals, families and employers to consider the importance of protecting one's income using disability insurance.
Coordinated by the nonprofit LIFE Foundation, May is Disability Insurance Awareness Month (DIAM), an educational campaign devoted to raising consumer awareness regarding the financial risk of becoming disabled and the benefits of using disability insurance to protect against that risk. Individuals who are currently working and earning an income should consider the impact of immediate disability and review their options. For DIAM, MR Insurance Consultants recommends that individuals, families and employers consider the following:
WHAT'S AVAILABLE
There are multiple resources that could be available to individuals following a disability, such as Social Security, State Disability programs, Worker's Compensation and Employer sponsored disability insurance. Although many of these resources can be helpful in the case of a disability, many public programs have strict eligibility requirements and limited benefit amounts available.
Individual long-term disability insurance, which is generally purchased and owned by each individual consumer, can provide a much more flexible and reliable type of income protection. It offers less restrictive eligibility requirements, more favorable policy provisions and is portable should one decide to change employers.
Individuals should review the resources available to them and determine whether they have adequate protection in the event of a debilitating injury or illness. For those who are inadequately protected, an individual disability insurance policy could be an attractive solution.
CURRENT POLICY HOLDERS
Disability insurance is not a type of coverage that should be purchased and then forgotten. Most people hope for their income to increase throughout their career and since disability insurance is directly tied to one's income, the benefit amount should be adjusted over time. For those who already have disability insurance, this could be a great time for a policy review with an experienced insurance professional. Although a policy may have been suitable when it was first obtained, income and other circumstances which impact the need for coverage may change over time.
For those who are provided disability insurance through an employer, it is recommended that this coverage be reviewed in order to assess whether the amount of coverage is adequate. Generally, benefits paid from an employer-sponsored plan are taxable at the time of claim, and can therefore create a deficiency. Individuals are able to supplement employer-sponsored coverage with individual disability insurance.
ABOUT MR INSURANCE CONSULTANTS
Founded in 2008, MR Insurance Consultants is a web-based financial services firm providing high quality service to consumers interested in disability insurance. The company was started based on the principle of providing unbiased and personalized information to help interested consumers make an educated decision when purchasing disability insurance. Four years later, MR Insurance Consultants has become an industry leader and is the proud creator of a number of helpful consumer resources such as the "Physicians Disability Insurance Guide". For additional information or to speak with a financial professional regarding your disability insurance needs, call 800-817-4522 or visit Disability Insurance Quotes.
Michael L. Relvas, CFP® is a Financial Advisor of Park Avenue Securities LLC (PAS), 1355 Piccard Drive, Suite 380 Rockville, MD 20850, (240) 683-9700. Securities products and advisory services are offered through PAS, a registered broker-dealer and investment advisor, 240-683-9700.
Financial Representative, The Guardian Life Insurance Company of America (Guardian), New York, NY. PAS is an indirect, wholly owned subsidiary of Guardian.
Financial Balance Group, LLC is not an affiliate or subsidiary of PAS or Guardian.
PAS is a member FINRA, SIPC.