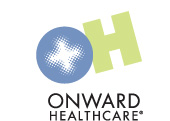 Wilton, CT (PRWEB) May 17, 2012
Onward Healthcare, the leading US agency for travel healthcare jobs, is excited to announce that it has launched its new, improved website as of Wednesday, April 16, 2012. The website features all of the capabilities and much of the content of its predecessor, while incorporating a number of significant improvements resulting from extensive usability testing involving our nationwide base of nurses and allied health professionals.
Upgrades include an enhanced information architecture that includes optimized navigation menus, new landing pages, and a more intuitive design, as well as a cleaner, more streamlined, interactive user interface.
The website also reflects a shift in the company's corporate branding, with snapshots of travel healthcare professionals featured on the home page and throughout the site, as well as testimonials from travel nurses who have worked with the company.
The Onward Healthcare blog has also experienced an upgrade to the look, feel, and content -- and now features guest posts from colleges, as well as prominent voices from the professional community, in addition to covering several family-friendly topics relevant to the travel healthcare lifestyle.
"We look forward to becoming a more active participant in an online culture that has increasingly become a more community based, social population," said Steve Dobrowski, Corporate Marketing Director of Onward Healthcare. "Our new website is just one way that we are continuing to nurture the professional relationships we sustain with all the specialists with whom we work."
A press area has also been included in the design, featuring related news and updates about the company, as well as an archive of previous press releases submitted by the company over the past decade of business.
Since first opening for business in 2002, Onward Healthcare has been a leading agency in connecting qualified professionals with travel nursing jobs, as well as various professionals related to therapy, advanced practice, and other areas of healthcare. Its subsidiary, Onward MD, specializes in providing locum tenens jobs for mid-level practitioners including physicians, hospitalists, and related fields.
Onward Healthcare is headquartered in Wilton, CT with local staffing offices located throughout the continental USA. Onward MD is headquartered in Wilton, CT and maintains regional operations in Englewood, CO and Deerfield Beach, FL.