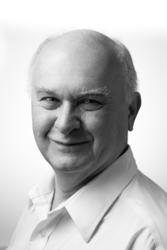 We need to make sure that advances in technology remain focused on clinical care.
Denver, CO (PRWEB) May 17, 2012
Aventura, the company that makes clinicians' work flow, announced today that two company executives will provide thought leadership at the Digital Healthcare Conference in Madison, Wisconsin May 22-23. T. (Teo) Forcht Dagi, MD, MPH, DMedSc.—partner at HLM Venture Partners, Aventura Board Member and Chief Medical Officer—will provide a keynote presentation on how technology barriers affect clinician workflow and quality of care. Aventura CEO Howard Diamond will share his vision on the importance of considering the clinician experience when trying to change healthcare through technology.
In the keynote Re-engineering HCIT, Time for a Course Correction?, Dr. Dagi will discuss the barriers to patient care presented by current approaches to HCIT. Technological barriers including lengthy access times, data loss, and complicated work processes that arise when technology fails to match the clinician workflows. Solutions Dr. Dagi will explore include:

Eliminating the one-size-fits-all approach to HCIT solutions
Designing and optimizing systems around clinician workflows and usability
Re-engineering HCIT to facilitate patient care
"This group," said Dr. Dagi, "is made up of highly experienced leaders in HCIT devoted to improving medicine. We need to make sure that advances in technology remain focused on clinical care. I am honored to be part of such a distinguished and thought-provoking forum."
In his Strategic Roundtable Discussion: Using Healthcare IT to Improve the Clinical Experience, Aventura CEO Howard Diamond will encourage the audience to share their experiences using context-aware technology to deliver the right patient information at the right time to improve critical care decision. "Closing the gaps in the healthcare disparities between clinicians and the systems that don't work for them is critical to making technology less of a reporting tool and more of a tool providing decision support," said Diamond.
The Digital Healthcare Conference will be held at the Fluno Center in Madison and will showcase thought leadership ideas from senior-level attendees from end-user organizations. To schedule a one-on-one briefing with Aventura executives, please contact Catherine Loop at Catherine.Loop@aventurahq.com.
About Aventura:
Aventura improves the workflow of doctors and nurses by providing the information they need, when and where they need it. Aventura's context and location aware computing intelligence orchestrates technologies already in place, making them responsive to the user. Aventura provides tools that help clinicians practice more productively and effectively, allowing them to spend more time with patients. Aventura improves clinician satisfaction, increases EMR use at the point of care, and allows focus on the quality of care. Learn more at http://www.aventurahq.com.