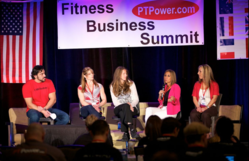 Change in the SEO world is inevitable but how much those changes affects your business is preventable.
Chino Hills, CA (PRWEB) May 17, 2012
Bedros Keuilian, founder of the #1 online fitness marketing website was ahead of the game. He was well aware of Google's changes and planned for the changes in advance and, because of this, his sites did not suffer.
SEO strategies are imperative for fitness marketing and in getting a website noticed on the Internet. Unfortunately, because of what the SEO hackers did to cheat their way to the top, some fitness professionals are paying a price. Up until a month or so ago anyone could get any crack "SEO service" to rank a website by giving them a several hundred bucks a month, but not anymore.
"I received an email from a trainer who was clearly upset about his website ranking. This trainer said, 'Google hates trainers and here's why. I used to rank high for certain keyword terms and now I can't even get at the bottom of the page.'
"Fact of the matter is Google doesn't hate trainers. Google hates cheaters and they have been taking action against them," states Bedros Keuilian. If the changes Google has made has affected a fitness business' rankings there is no need to stress. Here are some fitness marketing SEO strategies from Bedros.
1. Make sure your onsite SEO is dialed in first. It's actually pretty easy to do
2. Make sure you have real and quality incoming links rather than a large amount of spam full blog network links.
3. Google places/local is king for local SEO. When you have a local training business you must have your Google places/local dialed in.
"When we set up the Google places/local for our fitness boot camp owners, we see their site climb to the top of the search results within days sometimes," comments Bedros. "Why? Because there's a proper way to do this and we do it right, no cheating."
4. YouTube is still king. And YouTube videos that are optimized for keywords can really pop out when someone is searching out your services on Google.
In fitness marketing the idea of search engine optimization (SEO) is to position your site and message in front of people looking for a personal trainer or local fitness or fat loss solution.
Bedros clearly states, "Matt Cutts, the lead dude in charge of the spam team at Google tweeted that they are fully aware of the blog networks that hack SEO 'experts' are using and they're shutting them down. But this doesn't mean your personal training site has to be one of them. In fact we just updated Fitness SEO Dominator now 2.0 and it's so easy to use that you don't need an SEO service taking your money and putting your site on blog networks to artificially rank you up top only to have Google slap you down to the bottom as soon as they figure out the blog network that you're on."
As with many of Bedros's fitness marketing programs, Fitness SEO Dominator NOW 2.0 is no different where he shares all the secrets and strategies to help fitness professionals grow and have a successful fitness business.
To find out more about Bedros Keuilian and his company PTPower.com, contact Bedros Keuilian on (800) 261-0208. Alternatively, you may use the contact form at http://ptpower.com/contact-me.