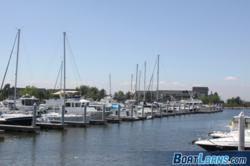 BoatLoans.com Our name says it all!
Sewell New Jersey (PRWEB) May 17, 2012
The purchase of boatloans.com, a coveted domain name in the marine financing industry was not an easy task, but was the first step for Rising Tide Media LLC to provide an online marketing platform that will bring the marine industry up-to-date in this new world of internet marketing.
The New Jersey-based company has created a website BoatLoans.com to provide boaters an opportunity to complete the boat loan approval process online and plans continued enhancements of the site. Boat buyers can easily apply online for new and used boat loans or refinancing options for their current boat and yacht loans and be contacted quickly by Boat Loans Dot Com staff. Rising Tide Media has a very strong web presence and ownership of other sites like SportFishermen.com, BoatLoans.com has quickly gotten off the ground running and closing boat loans for consumers at incredible interest rates.
Boat Loans dot com offers financing for new and used boats & yachts over $25,000 – from ski boats to sailboats and from cruiser boats to sport fishing yachts. With fast loan approvals and experienced boat financing specialists, Boat Loans Dot Com makes buying or refinancing a boat a smooth experience.
Rising Tide Media LLC is forming strategic partnerships with others in the marine industry to provide consumers a one-stop experience for all their boat buying needs. Their expertise in creating and maintaining a powerful saltwater fishing website along with their innovative marketing strategies will catapult http://www.boatloans.com as the go-to portal for marine financing and boating needs.
If you are interested in working with Rising Tide Media feel free to contact John Eppehimer at john(at)risingtidemedia(dot)com
About Rising Tide Media, LLC
A website development, affiliate marketing and traffic/lead generation company with over 30 years of experience combined as a team, Rising Tide Media focuses on the marine industry. The company's proprietary technology and industry expertise helps businesses improve efficiency, grow online presence, and increase sales. Rising Tide Media is best known for the international website http://www.sportfishermen.com, the largest sport fishing forum with over 85,000 members.