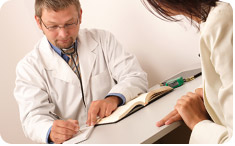 Our mission is to reduce morbidity and mortality resulting from prescribing of opioids and to promote cautious, safe and responsible opioid prescribing practices.
Tampa, Fl (PRWEB) May 21, 2012
The Prescription Addiction Radio Show - Breaking the Silence has been an advocate for greater FDA input concerning the growing number of addictions and deaths that has included prescription drugs in recent years. The radio show is pleased to support The Food and Drug Administration (FDA), Center for Drug Evaluation and Research (CDER), for having a public workshop to hear a discussion of the available data on the efficacy of analgesics in the treatment of chronic non-cancer pain (CNCP). The workshop is scheduled for May 30-31. http://www.gpo.gov/fdsys/pkg/FR-2012-02-08/html/2012-2757.htm
The FDA has invited health care professionals, clinical investigators, regulators, manufacturers, patients, caregivers, and advocacy groups to participate in the two day workshop. PROP and ARPO will be represented at the workshop.
The radio show is proud to have Dr. Andrew Kolodny, President, PROP, Dr. Steve Gelfand, Secretary, PROP, http://www.supportprop.org/ Peter Jackson, President, ARPO and Ada Guidice-Thomson, Vice-President ARPO, http://www.rxreform.org/ as the panelists for Sunday night's show.
The FDA states in the Federal Register announcement that, "Chronic Non Cancer Pain (CNCP) is a major cause of pain and disability for millions of Americans." In response to the FDA premise, the radio show is concerned that drug manufacturers in recent years have responded by marketing, selling and manufacturing both synthetic and semi-synthetic narcotics in increasing amounts.
Unfortunately, for many people the legal prescription drugs mimic the same pharmacological response as illegal narcotics. For many families and communities the results from the over distribution of the prescription opioids has been devastating.
Listen to a distinguished board of panelists give the radio listener an informative preview of what the FDA will hear next week.
About The Prescription Addiction Radio Show - Breaking the Silence:
Listen on the Tantalk Radio Network: http://www.tantalk1340.com
The Prescription Addiction Radio Show, sponsored by Novus Medical Detox Center (novusdetox.com), Suncoast Rehabilitation (suncoastrehabcenter.com) and Chamberlain, Butler and Crowe (cbclawfirm.com) takes a cultural look at our prescription drug use in America and is dedicated to the thousands of families who are or have been affected by the misuse of prescription drugs.
The Prescription Addiction Radio Show's goal is to explore some of the challenges we face in trying to turn around the explosion in the misuse of prescription drugs.
The Prescription Addiction Radio Show believes that addiction is a predisposed disease, whether created by poor personal choices or created from following the advice of your doctor. No individual wishes it upon themselves.