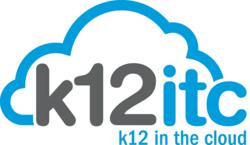 Kansas City, MO (PRWEB) May 17, 2012
Last week, Kansas City-based technology company k12itc landed a five-year service agreement with Unified School District No. 232 of Johnson County, KS (De Soto), over three local and national vendors.
De Soto USD 232 found a challenge in finding and retaining qualified personnel to lead its technology department. The district was also determined to maximize existing resources and find a more instructional basis for technology decision making. In order to fulfill these needs, the district explored the possibility of outsourcing its technology management efforts and ultimately decided on k12itc to provide these services.
As a technology management leader and cloud provider for USD 232, k12itc will not only eliminate concerns related to technology staff turnover and access talent and expertise, but will also increase student and teacher resources, improve service response time and shift the district to an instructional focus, rather than a hardware/infrastructure focus.
"Based on months of research, consideration of multiple internal and external solutions and a comprehensive assessment of all proposals, we believe k12itc will not only deliver reliable services, but will respond to and guide the instructional and technological growth of our school district," said Dr. Jessica Dain, Director of Professional and Program Development.
According to the district, k12itc identified collaboration, professional development and an enthusiasm for co-creating a vision for the district's future as critical elements to its management plan. In addition, the district was impressed with the company's ability to provide customized IT services by leveraging a specialized mix of cloud computing technologies, localized resources, virtualization and education-specific competencies.
When compared to other local and national bidding vendors including Dell, k12itc was the only one that created a strategic plan for cost savings. The technology company's services reduced a number of network resources and provided the district with estimated cost savings of nearly $1.2 million over five years.
"We look forward to providing USD 232 with cloud hosting for all of its resources," said Brad Sandt, president of k12itc. "This is revolutionary for a school district to do this. They are taking advantage of the cloud at an even greater level than they could internally. It's extremely progressive."
About k12itc
k12itc delivers innovative, anytime/anywhere technology solutions tailored specifically for K-12 organizations. k12itc is headquartered in Kansas City, MO. To learn more, visit http://www.k12itc.com.